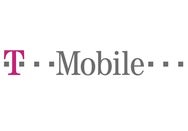 On Monday, T-Mobile chief marketing officer Cole Brodman published a blog post titled "About the iPhone—a Letter to T-Mobile Customers." In it, Brodman says that the company welcomes the iPhone users on its network, but since the carrier still can't sell the iPhone directly, its core focus is on offering an excellent Android experience.
Brodman opens his letter quite candidly, writing, "we think the iPhone is a great device and Apple knows that we'd like to add it to our line-up." He states that T-Mobile has more than one million iPhone customers on its U.S. network currently, thanks to unlocked iPhones. (Many of those iPhones are surely jailbroken; some are factory-unlocked, straight from Apple.) Brodman continues: "We are interested in offering all of our customers a no-compromise iPhone experience on our network."
That's right about when the letter takes a sharp turn. While T-Mobile welcomes iPhone customers willing to tough out the unsupported carrier experience—which includes an inability to use T-Mobile's 3G network—Brodman stresses that the company "continue[s] to bring to market some of the most advanced, cutting-edge Android devices." (He neglects to mention that more advanced, more cutting-edge Android devices are inevitably released in short order.)
Brodman writes that T-Mobile feels "very confident" that Android smartphones can "rival or beat any smartphone out there in terms of functionality, speed, overall experience and features—including the iPhone." So, his company apparently wishes it had the iPhone, even though it also believes it offers better alternatives. "In many ways, Android is rivaling and even outpacing the iPhone, including consumer adoption, market share and capabilities like support for faster 4G networks," says Brodman.
His letter concludes by saying, "This is why, for now, our focus continues to be giving customers the best that Android has to offer."
It's hard to imagine that Brodman would publish this letter were Apple preparing to unveil T-Mobile as a new official iPhone carrier at the October 4 Cupertino event. And while original iPhone carrier AT&T would love to purchase T-Mobile, the Department of Justice seems cooler on the idea, and the fate of the proposed merger remains murky at best. So unless this is a massive corporate head-fake, intent on putting us off the scent of a surprising carrier announcement at Apple's event, Brodman's letter to customers in fact reads a bit more like a letter to Apple, effectively stating: Please let us sell the iPhone, or we'll keep hawking Android phones to anyone who will listen.