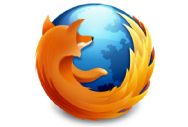 Mozilla has released its final version of Firefox 7, introducing subtle changes such as hidden URL prefixes, bug fixes and under-the-hood improvements. Rolled out six weeks after Mozilla shipped Firefox 6 to fix a number of bug issues, the latest update is the third edition of the developer's rapid-ship cycle.
Firefox users can now download the latest release mainly to patch stability and security issues, but the update offers a few other small tweaks aimed at boosting the speed of the browser. Firefox 7 uses between 20 to 50 percent less memory than previous editions, according to Mozilla, which means less waiting around to open new, image-heavy tabs. The changes also let users leave Firefox open for long periods of time alongside other resource-intensive applications, which is probably more noticeable on the Windows side of things.
Developers looking to create interactive games or HTML5 apps will also notice changes in speed. The new browser update uses 2D Canvas, which is considerably speedier to work with when paired with a decent graphics card.
The most obvious update users will notice is the loss of http:// URL prefix. This is automatically hidden by Firefox 7, unless it's a secure prefix like https or ftp servers. Other browsers have also hidden the prefix from the address bar, which makes the URL more obvious to a web surfer as well as cleaner. Of course, when copying and pasting a link, the http:// becomes visible.
Other subtle changes include improved API for developers looking to optimize websites, an opt-in system to report issues and feedback for future updates, and improved Firefox Sync.