If you've followed Apple long enough you know that the company invariably holds an autumn "music" event—one where the latest crop of iPods is rolled out along with new iTunes features, yet another performance by John Mayer, and the occasional surprise. This year is different. Instead of a September music event, Apple issued invitations to an early October event that clearly focuses on the iPhone. What does this mean for the iPod?
If you're a member of the press or blogging class whose blood-pressure competes favorably with that of a bloated tick, you're already declaring the death of the iPods that aren't running iOS. No more classic, no more nano, no more shuffle. Soon, we'll have only the iPod touch to kick around (and, presumably, shatter in the process).
If, however, you traditionally sweeten the morning decaf-latte with Norvasc, you may have a more realistic perspective. And that perspective runs along these lines: While Apple is a lot about iOS in regard to its portable offerings and the iPod touch is certainly selling like gangbusters, there continues to be a need for a less expensive and more limited media player. This nicely describes at least two of the three traditional iPods now on offer.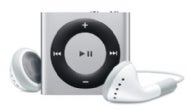 Shuffling along
Board any form of public transportation or visit locations where active individuals gather, and you find a group of people tethered to white headphones. Despite what you've heard about the journey being the reward or an endorphin "high," commuting and working out are a drag. Anything that diverts our attention from these dragsome chores is welcome. And it so happens that for a meagre $49, Apple provides a pretty sweet diversion in the form of the 2GB iPod shuffle ( ). It's lightweight, sturdy, holds loads of music, is reasonably navigable now that buttons have returned to it, and it's inexpensive enough that if you run it through the wash with your gym clothes you won't smack your head hard enough to invoke a concussion.
In short: There just isn't a good reason to not sell the shuffle.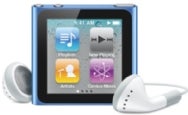 Which nano will we see next?
More than any other Apple product I can think of, the iPod nano is the one that seems most designed to attract the seasonal customer. More often than not, this year's nano breaks radically from the previous model in form as well as function. 2010's nano ( ), for example, was a much shrunken version of the previous model and actually lost, rather than gained, features (the camera and video playback being the most obvious). But it was colorful, it could be worn as a watch with the right accessory, and—most importantly for this particular device—it was different than the last one. And being different than the last one is what boosts nano sales during the holidays.
The question this year is what does Apple's design department have left up its sleeve. Does it play the mea culpa game again as it did with the 3G iPod shuffle, admit that the watch-band nano wasn't all that great an idea, and change back to the click-wheel design? Or, with the availability of cheaper components, is there room for Apple to largely abandon the nano we know today and replace it with a $149 device that runs iOS, includes video capabilities, and is operated by touch but doesn't provide the features that make an iPod touch a touch—Wi-Fi (and, possibly, 3G) and thus no direct App Store and iTunes Store access?
Death of a classic
The iPod classic lives on for one reason only—storage. If it weren't for the desire of a select few iPod owners to carry around the bulk of their audio libraries (and I count myself among them), the classic would have died years ago. So, one of two things has to change in order for the classic to finally let go and meet its Great Reward—Apple must release an affordable 128GB iPod touch or (and this is where I'd put my money) Apple turns its back on storage hogs like me with this message pinned to its back "Hey, with your media in iCloud you don't need that kind of storage any longer. You can download it any time you like as long as you have a Wi-Fi connection. When your classic finally gives up the ghost, get an iPod touch."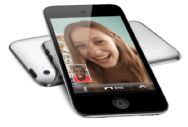 And the touch
There's no question of the iPod touch's ( ) survival, so let's turn to what the next version might do. The obvious enhancement is the addition of a pay-as-you-go 3G plan, much like we enjoy with the iPad. When you need connectivity in the wild, just pungle up $15 to your carrier for a month's-worth of access and you're set. Just as obvious is faster, slimmer, and greater storage as that's Apple's way. Beyond that, iOS 5 is the real driver in this round of iOS updates.
But when?
Apple is very good about staying on message. When the company says it intends to talk about iPhones, that's largely what will be talked about. That said, it's not unreasonable to think that somewhere in a 90 minute presentation there will be more than one "And this applies to the iPod touch too."
Tim Cook and crew could easily brush past any new traditional iPods in the first 10 minutes. You know, "We're on track to have a terrific holiday season. And speaking of the holidays, check out this line-up of iPods next month. Boom. Boom. Moving on." Or, an iPod refresh may be so expected (and the changes so minimal) that Apple could simply issue a press release on the same day mentioning that when you've finished salivating over the next iPhone, you might take a gander at these offerings.
So, lots of possibilities. However, I don't expect the death of the traditional iPod line to be among them.