At a Glance
Expert's Rating
Our Verdict
Photorealistic images are so passé these days. Like much of the online world, my Macworld colleagues and I have embraced the trend of sharing low-fi photos, which is dominated by iOS apps such as Instagram ( ). But those apps suffer from a few limitations. They're limited to your iOS device, for one. And oftentimes they limit the maximum output size or shape of your finished image.
That's why I was eager to test out Realmac Software's Analog, a Mac app clearly inspired by Instagram and its ilk, but with numerous advantages.
Analog does plenty right. First off, its interface is delightfully simple. When you launch the app, you see a list of custom photo filters on the right, and a large empty space on the left into which you drop a photograph. (You can also open a photo the more traditional way, using the File menu—which, if you didn't know, gives you quick access to your iPhoto-hosted images using the Media -> Photos item in the Open-dialog's sidebar.)
Once you've chosen your starting photograph, it's time to play with Analog's 19 filters. The range of filters is, in a word, excellent, letting you make photos grainier, apply a dated or vintage look, alter saturation levels, and add other visual artifacts reminiscent of photos taken Back In The Day. I'm partial to the washed-out Golden Hour and blown-out Hefga, but the others are superb, as well. In fact, Analog's filters are the best I've seen in apps of this sort—there are no clunkers (though my editor thinks Memory, which emulates a double exposure, is a bit silly).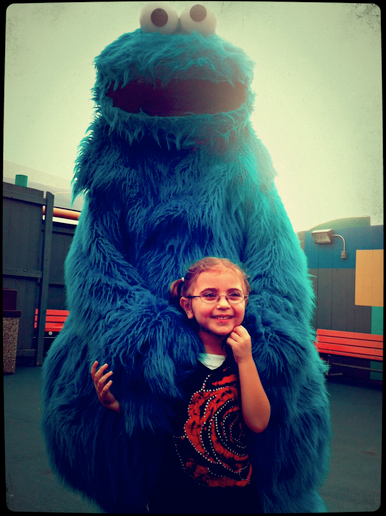 Click a filter to preview its effect on your photo. The filters are, of course, non-destructive—your original image is untouched—and you can click through the filters (or use the arrow keys) to browse until you find the right one. In an especially clever touch, the effects of filters that add smudges, flares, or scratches are generated randomly, so if you frequently use the Helsinki filter, for example, your photos won't all show a long flare in the same spot. Unfortunately, this also means that if you're particularly fond of a specific flare placement and then switch to a different filter, the effect might look a bit different when you return to it. Still, since you can generate a new take by just clicking the filter again, you can likely recreate the effect you were after—or something very close—with a little patience.
With your filter choice made, you switch to Analog's Borders list, which includes 13 options for framing your image. However, several of these constrain your image to square dimensions, and even borders that don't alter your image's dimensions can crop it a bit by overlapping its edges instead of merely surrounding the photo. This means that if your photo's subject is close to the image's edges, the border may well cut off part of your image. While testing Analog, I longed for a way to move a border-cropped image around, or zoom in or out on the image, to better choose which part the border framed. (The workaround is to use Analog's crop feature to tweak the image to better fit the selected border.)
In addition to its filters and borders, Analog lets you manipulate your photos a couple other ways: The aforementioned crop feature (which lets you choose free-form, square, 4-by-3, or 16-by-9 crops), as well as an option to rotate the image in 90-degree intervals. You access these options by simply moving the cursor over your image to bring up Analog's tool display.
This tool display includes three other options. Clicking the Analog icon toggles your currently applied effects and edits off and on, so that you can compare your tweaks with the original image. Clicking the share button lets you save the edited image, send it via email, or post it to CloudApp, Facebook, Picasa, or Flickr—Twitter is a notable and unfortunate omission. Finally, a full-screen button lets you toggle Analog's Lion-embracing full-screen mode.
In a clever touch, if you choose to post your photo online, Analog's Dock icon spins while it uploads your photo to the chosen sharing service. Even better, when the upload process is complete, Analog automatically opens the webpage of the shared photo in your default browser. I do wish that the app offered a way to provide titles and captions for photos before you shared them, though.
Analog lacks the built-in social network of Instagram, and, because it runs on your Mac instead of on your iPhone, it requires that you already have the photo you want to manipulate. But's a great app that gives you Instagram-like fun on your Mac. The filters are beautiful, the interface is simple, and the results are incredible.