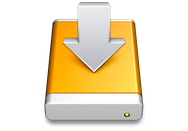 Reader Mike Kohler seeks to update his troubleshooting kit now that he's moved to Lion. He writes:
I installed Lion last week on my year-old iMac. I like to be prepared for disaster but with Lion I'm not sure what tools I should have. Can you help?
I don't blame you for being a little hazy on this. Lion significantly changes the way we now install, troubleshoot, and repair our Macs. Allow me to give you a peek inside my Lion Toolbox.
Tool 1: Recovery HD partition When you install Lion on your Mac, the Lion installer creates a bootable partition called Recovery HD. You boot into this partition by holding down Command-R at startup or by holding the Option key and then choosing the Recovery HD partition that appears on screen.
When you boot from this partition you'll find a Mac OS X Utilities window. Within this window you see these choices: Restore From Time Machine Backup, Reinstall Mac OS X, Get Help Online, and Disk Utility.
Restore From Time Machine Backup does exactly that. Connect a drive that has a backup created by Lion's Time Machine and restore from it. Lion's version of Time Machine, by default, backs up your entire drive, including the OS. Perform a full restore to return your Mac to the state it was in when it was last backed up.
Reinstall Mac OS X is the option to use when you want a fresh copy of Lion. This requires that your Mac be attached to a network connected to the Internet because your Mac obtains that fresh copy of Lion from Apple's servers. No Internet connection, no new copy of Lion.
Get Help Online is another Internet-only option. Choose it, click Continue, and a copy of Safari launches, which you use to view Apple's support documents (or anything else on the Web, if you like).
Choose Disk Utility if you want to run Disk First Aid, format the partition that Lion is installed on, or repair disk permissions.
Tool 2: Lion Recovery Disk Assistant Let's say that your hard drive is so confounded that it can't boot from the Recovery HD. In such cases you need another drive to boot from that contains the Recovery HD tools. That's the purpose of Apple's Lion Recovery Disk Assistant. This is a tool developed by Apple that allows you to create a bootable copy of the Recovery HD partition on another drive—a USB flash drive, for example. You need a drive 1GB or larger.
Tool 3: A full-blown installer In our next scenario you have limited access to the Internet or a severe bandwidth cap that makes downloading nearly 4GB of Lion installer impractical. Our own Dan Frakes provides the solution in his must-read How to Make a Bootable Lion Install Disk or Drive. This easy-to-follow guide will show you how to create an installation disc/drive that contains the full Lion installer. You'll need an existing copy of the Lion installer to create this drive, an 8GB or larger USB flash drive or hard drive, or a blank DVD.
Tool 4: Other utilities Disk Utility's tools can be helpful, but they're not good at tackling difficult issues such as directory corruption and they can't do a thing about file recovery. In cases like these you want other tools on hand. One that I find absolutely necessary is Alsoft's $100 Disk Warrior (now compatible with Lion). I know of no better tool for fixing drives that refuse to boot due to directory damage. Additionally, if Disk Warrior can't repair your disk, it will make a valiant attempt to recover your files. Every Mac users should own a copy.
In cases where Disk Warrior can't retrieve your data, turn to Prosoft Engineering's $100 Data Rescue 3. It can pull files from damaged drives as well as take a crack at recovering files that you've intentionally or accidentally deleted (its success naturally depends on how much data has been written to the drive since you tossed out the files you now want back).
Micromat's $100 TechTool Pro 6 is also worth having. It duplicates some of the functionality of Disk Warrior and Data Rescue 3, but it also includes hardware diagnostic tools not found in the other packages. It's a good all-around tool and it too is Lion compatible.
Tool 5: A clone Shuffling repair CDs in and out of your Mac is no fun—and impossible if your Mac lacks a media drive as do the new Mac mini and all MacBook Airs. And when disaster really strikes, it's more than just a bit handy to have a drive you can boot your Mac from and carry on with your work. It's for these reasons that I have a clone of my Mac's startup drive waiting in the wings. Should the Bad Thing happen, I can attach that drive, boot from it, and attempt to repair my Mac with the tools I've installed on that drive. When I create such a clone I ensure that it's compatible with all the Macs in my home. That way I can troubleshoot and (hopefully) repair any Mac I own.
Tool 6: A current backup of all your data I don't really need to explain why this is necessary, do I?
Tot up the cost of owning these tools and you find that you could spend $500 to $600, what with software and drives. That's not an insignificant investment. Then again, what's your data worth?