Yes, Tuesday's Apple event will almost certainly center around iOS 5 and the iPhone, as both rumors and fact have intimated. But what about Apple's other planned fall unveiling, iCloud?
At this summer's Worldwide Developers Conference, Apple indicated that iCloud—its new online storage and sync service—would be arriving in the fall, presumably alongside iOS 5. And, as iOS's developer betas have progressed, so has iCloud: There's little doubt that the service will be officially unveiled at Tuesday's event, with an official debut date close to—or the same as—iOS 5's.
Before all that occurs, however, we want to make sure you've been properly caught up on the latest and greatest goodies that await you when the service hits the public scene. You may have already seen our guide on what to expect from iOS 5 (and if not, what are you waiting for?)—so to accompany that, here's a quick primer on iCloud and its already-announced features. (For even more information, you can always revisit our iCloud FAQ from June.)
The facts of the cloud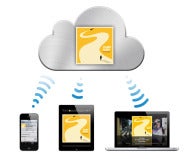 While the name "iCloud" presents a lovely image, trying to discern what the service actually does from that moniker alone is a tad unclear. In a nutshell, the service aims to sync up your devices—both iOS and desktop—no matter which one you're using at any given moment. It does so by providing a central online repository for your mail, contacts, calendars, purchases, photos, documents, and backup; your devices collectively sync and pull information from this central server, thus keeping everything up-to-date.
"Great!" You say. "But how much is this all going to cost me?" As Steve Jobs mentioned during the WWDC keynote, any user will be able to sign up for their own little piece of the iCloud for free. They'll get 5GB and a free Me.com email address with which to store backups, documents, and mail archives. You'll also be able to purchase 10, 20, and 50GB of additional storage for $20, $40, and $100 a year, respectively. Any purchased content from iTunes (music, apps, and books) as well as your Photo Stream photos won't count toward this storage limit; they're stashed separately.
Like iCloud's predecessor, MobileMe, your mail, calendar, and contact accounts will be accessible from all your devices and on the Web (at icloud.com). You'll also be able to access your iWork documents, if you have one of the iWork apps on your iOS device.
Ubiquitous syncing
As mentioned above, with iCloud you'll be able to wirelessly sync your contacts, calendars, and mail with all your devices. You can also sync reminders (from iOS 5's new Reminders app), Safari and iBooks bookmarks, and any notes you've made in the Notes app. In addition, your iOS devices will be able to sync any app data and documents and back up all vital information online.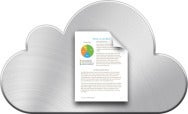 Document & Data sync allows you to wirelessly work on the same project from multiple devices. Say you started a Keynote project on your iPad; you could add a few slides, save that project, and then open it up on your iPhone to do some last-minute tweaking—no file sharing or emailing copies to yourself necessary. Currently, the only apps that work with Document & Data sync are Pages, Keynote, and Numbers (Apple's iWork suite); however, the company has released an API for any third-party developers who want to implement this in their own apps, so we'll hopefully see more compatibility in the future.
If you've owned an iOS device before, you'll find iCloud backups very similar to connected iTunes backups. Like iTunes, iCloud will back up any purchased content (music, apps, and books), your Camera Roll, device settings, data, Home screens, messages, and ringtones, but instead of saving that information in a file on your computer, the service will instead store it online. This way, if you buy a new iOS device, you can automatically copy your settings and information to it without ever needing to plug into your Mac or PC.
Photo Stream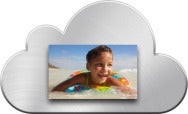 iCloud isn't limited to your apps, documents, and mail information, though: It'll also help keep all your recently taken images in sync. Apple's Photo Stream provides all your iOS devices, Macs, PCs, and second-generation Apple TVs with photographs you've snapped or uploaded in the last 30 days. Your iPhone, iPod touch, and iPad will only sync the last 1000 images you've taken due to space constraints (your computer, however, will store everything), though you can save a photo from the stream at any point by moving them to your library.
iTunes in the Cloud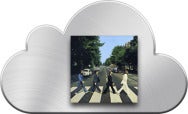 Apple's iCloud pièce de résistance, however, may very well be iTunes in the Cloud. For free, you'll be able to access a complete record of all your purchased iTunes content; download new music, apps, and books automatically; and redownload anything for free. Pay a yearly fee, and you'll be able to access your entire music library (up to 25,000 songs) across multiple devices, whether they be purchased iTunes songs or not.
Automatic downloads and past purchases are automatically included as part of iCloud's free service. Like its name implies, the automatic downloads feature allows you to automatically download any new music, TV shows, apps, and books you've bought, regardless of the device you originally bought it on. Using past purchases, you can access older purchases from the iTunes, iBooks, or App Store apps through their Purchased menu, and redownload any of them for free. (This latter option has been available for everyone to try in beta since June.)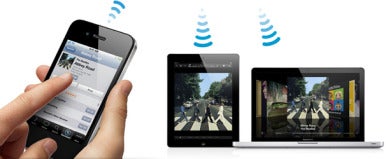 If you want even more, however, there's iTunes Match. For $25 a year, the service will give you access to every song you own across any device you use (up to ten of them). Itching for your iMac's classic rock collection on a cross-country drive? With iTunes Match, you can download and play The Best of Kansas as you pass through Kansas. If you have any non-iTunes Store content, the service will first attempt to match it with a 256kbps-quality iTunes file; if that song isn't available in the catalog, Match will upload it to the cloud so that you can still play it on your devices.
In its current (developer-only beta) form, iTunes Match is only available to those in the United States, and prohibits users with large libraries (more than 25,000 songs) from signing up (possibly due to space constraints); we'll have to wait and see if either changes when the service officially launches to the public.
Farewell, MobileMe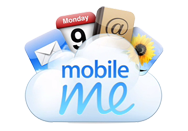 When iCloud launches, it will replace Apple's former sync service, MobileMe, and depreciate several features—namely, iWeb publishing, Gallery, and iDisk, though they won't sail off into the sunset for good until June 30, 2012. Current users have had their service extended to that same date, and, come iCloud's launch, they'll be able to migrate their data to an iCloud account. (Apple has published a detailed FAQ for current MobileMe subscribers that have any additional questions.)
What's next?
Of course, this is just what Apple has told us about iCloud so far: There's a fair chance the company could pull an extra rabbit out of its hat during the announcements Tuesday. Expanding iTunes Match outside the U.S., perhaps? Document sharing between iOS apps and OS X Lion programs? An iPhone made out of literal clouds?
We'll have to wait and see.