Apple's Tuesday press event may have focused on the iPhone, but the company found a little time to talk about minor changes to its iPod lineup, highlighted largely by price cuts for the nano and touch models.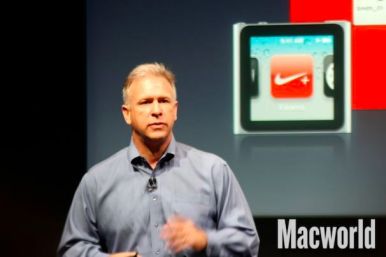 "We started the iPod because we loved music, and that hasn't stopped," said Phil Schiller, Apple's senior vice president of worldwide product marketing, as he announced the changes to the iPod nano and touch offerings. "We still love music, and we're stil making iPods."
iPod nano
The iPod nano retains the design Apple introduced last fall when it shrunk the music player into a 1.48-by-1.61-by0.35-inch design with a multitouch interface. In this year's update, Apple will make the nano's multitouch display easier to navigate by using larger icons. The 1.54-inch nano screen will now display a single icon at a time; you'll swipe the screen to switch icons.
Schiller also said the company has improved the experience of using the nano for fitness. "Right out of the box, you can go on a walk or a run as well, without adding sensors or devices," he said.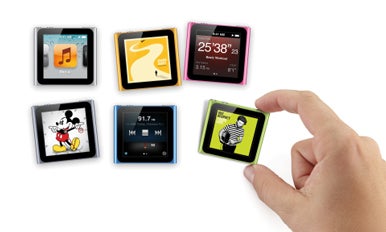 Schiller also mentioned that companies have created watchband cases for the nano so people can wear them on their wrists, and that the latest nano features 16 new clock faces for those people.
The new nano is also a little less expensive than before. The 8GB model costs $129 (down from $149) and the 16GB models costs $149 (down from $179). Both sizes are available now, and come in seven colors. Owners of the previous models of iPod nano can also update their software via iTunes to version 1.2, which includes all the features mentioned above.
iPod touch
Apple also updated the iPod touch on Tuesday, introducing a white model for the first time, and dropping the price for the low-end model.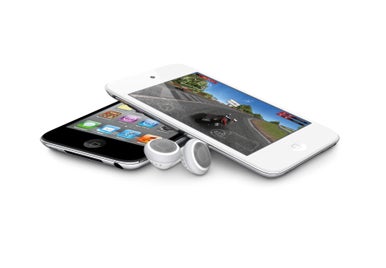 The iPod touch costs $199 for the 8GB model (down from $229), $299 for the 32GB model, and $399 for the 64GB model. They will be available, alongside iOS 5, on October 12.
Little else has changed about the iPod touch since Apple released the fourth-generation version of the music player last fall. In fact, Apple seems to be banking that iOS 5 will deliver many new features to the touch when the operating system update arrives on October 12. Apple's iPod touch page touts both iMessage and iCloud, features that iOS 5 will deliver to third- and fourth-generation iPod touches.
Other models
In his presentation Tuesday, Schiller said that the iPod touch is Apple's most popular iPod. Earlier in the presentation, Apple said that it has sold more than 300 million iPods to date.
Still, sales of the music player—which will celebrate its 10th anniversary this month—have fallen off in recent years. In last year's holiday season—typically the quarter which sees the heaviest amount of iPod sales—Apple saw iPod sales drop 7 percent from the previous year, suggesting that as popular as Apple's music player may be, the days of its unfettered growth are long gone.
Those falling sales plus the lack of a dedicated music event this fall had some people speculating that Apple might scale back its iPod lineup, if not kill it entirely. But the modest revamps unveiled Tuesday indicate that Apple still believes there's some demand for its music products.
Even though they weren't addressed during Tuesday's event, both the iPod shuffle and the iPod classic remain a part of the iPod landscape. The shuffle is available as a 2GB device in five colors; it continues to sell for $49. Apple also still offers the iPod classic as a 160GB hard drive-based device for $249.
Updated at 1:50 p.m. PT with more information on Apple's iPod lineup.
Updated at 3:15 p.m. PT with more information on iPod nano software update.
32GB iPod touch (fourth generation, late 2010)
64GB iPod Touch (fourth generation, late 2010)
Price When Reviewed:
$279
16GB iPod nano (sixth generation, late 2010)