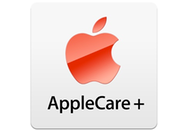 With all the big Apple news on Tuesday, you'll be forgiven if you missed a change the company made to its AppleCare extended-service offerings for the iPhone. But that change is significant and will make a plan more appealing to some users.
Every iPhone includes 90 days of technical support and one year of hardware support and repairs. Prior to Apple's Tuesday event, you could pay $69 for an AppleCare policy that extends both technical support and hardware service to two full years. However, both the standard warranty and the standard AppleCare plan specifically exclude accidental damage.
As of October 4, the standard AppleCare plan is still available, but Apple now offers a new iPhone service offering, branded AppleCare+, that costs $99. The additional $30 for AppleCare+ adds a significant benefit: Unlike a standard AppleCare plan, AppleCare+ covers up to two incidents of "accidental damage due to handling" (although each is subject to a $49 additional fee). In other words, if you drop your brand new iPhone 4S from your second-floor balcony and watch it shatter on your cement driveway, as long as you have an AppleCare+ policy on the iPhone, Apple will fix the phone—or, more likely, replace it with a refurbished unit—for $49.
For those who normally get AppleCare just for the extended service benefits, you can still get that plan. But if you've ever had to replace your phone at full price, $148—$99 for the plan plus $49 for an accident repair—will likely seem like a bargain.
Updated 10/7/2011, 5:45pm to correct comments on availability of standard AppleCare plan.