Hot on the heels of the announcement of the iPhone 4S comes word that one of the platform's most popular games is getting a sequel.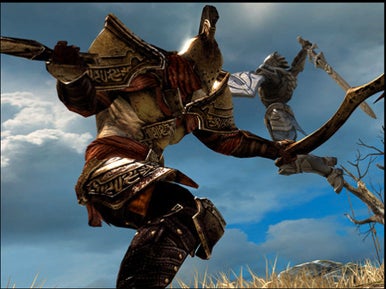 Epic was on stage to show off Infinity Blade 2, the sequel to the iOS game released last year. The sequel will naturally feature improved graphics, as well as the ability to wield two swords.
According to Epic, the sequel is "only going to run like this on the iPhone 4S. Why? Because it's awesome?" Look for it on the App Store on December 1.