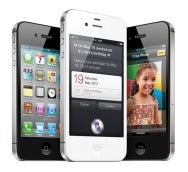 Samsung Electronics is greeting the new iPhone 4S with more legal action. The company plans to file preliminary injunction motions in Milan, Italy and in Paris, asking the courts there to block sales of the iPhone 4S, Samsung said on Wednesday.
The iPhone 4S was only announced on Tuesday, and Samsung's lawsuits could derail plans for it to go on sale on October 14 in France and on October 28 in Italy.
Samsung accused Apple of flagrantly violating its intellectual property rights and taking a free ride on its technology in a statement released Wednesday.
The filings with courts in France and Italy will each cite two patent infringements related to wireless telecommunications technology, specifically Wideband Code Division Multiple Access (WCDMA) standards for 3G mobile handsets, according Samsung.
The iPhone 4S has a faster processor and a better camera than its predecessor. It also offers faster 3G network access over HSDPA (High-Speed Downlink Packet Access) at a theoretical 14.4M bps (bits per second): The iPhone 4 tops out at 7.2M bps.
Samsung plans to file preliminary injunctions in other countries after further review, it said.
This is just the latest development in the ever-growing battle between the two companies. Apple and Samsung are currently embroiled in a worldwide legal fight covering cases in Asia, Europe and North America. Last week, the two met in a court in the Netherlands, where they argued over the merits of four Samsung patents.