Apple surprised many on Tuesday when it introduced its new iPhone 4S—not because people weren't expecting a phone. They were just expecting a different one.
Rumors surrounding Apple's iPhone event had suggested that Apple would jump straight to the iPhone 5 (or maybe even release two phones!). As it turned out the company followed the same course it took in 2009 when the iPhone 3G gave way to the iPhone 3GS.
That means there's still an iPhone 5 out there, being prepped for a future release—most likely next year, if Apple sticks to schedule. So if you're in need of a new iPhone, should you hold out for a (still-hypothetical) iPhone 5?
In a word: No.
In more words: Here are three reasons not to dismiss the iPhone 4S in favor of a future iPhone 5: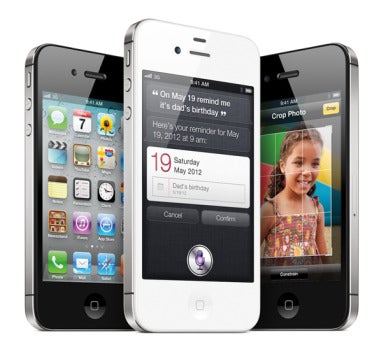 A phone by any other name…
Let's briefly recall all the iPhones Apple released to date. There's the original iPhone, iPhone 3G, iPhone 3GS, iPhone 4, and now the iPhone 4S. In that brief, five-iPhone history, Apple historically changes the iPhone's number when the form factor changes, and adds an S when it doesn't.
Put another way: Apple called the iPhone 4S the iPhone 4S because it looks nearly identical to the iPhone 4. Apple didn't land on the iPhone 4's design by accident; it's an elegant look and feels good to hold, and I don't blame the company for choosing not to abandon that shape for the next version of the phone.
Had Apple dubbed its new phone the iPhone 5, critics would surely have argued that the company should have called it a 4S instead, since it's an internals-only makeover, not an exterior one. The rumor mill wrongly predicted that Tim Cook and company would unveil a device called the iPhone 5 ( myself included); it's not Apple's job to correct such rumors or set exact expectations in advance. So even if we thought we'd meet a new phone called the iPhone 5 packed with new features, we needn't be let down by the introduction of the iPhone 4S instead. We were mostly right: There's an impressive new iPhone on the market, and its name isn't precisely what we expected.
Excellent feature updates
All that said about the name, don't let the "S" fool you. While we're waiting to get our hands on an iPhone 4S just like everybody else, the features Apple demonstrated at its Let's Talk iPhone event ranged from impressive to jaw-dropping.
The iPhone 4S offers plenty to get excited about. First, there's the camera. It offers eight megapixels, coupled with the phone's ability to take in more light than the iPhone 4's camera could—and those two improvements alone would be plenty. But Apple says that the iPhone 4S's A5 chip offers an image signal processor that rivals those in modern DSLRs, vastly improving colors and white balance. And the camera can now snap its first picture in barely more than a second.
Even more exciting than the camera is Siri, the voice-powered assistant built into the iPhone 4S. This is certainly a feature that we'll need to test to measure how well it lives up to Apple's claims, but there's no doubt Siri is a window into the future. Siri's ability to understand natural language, and to remain contextually aware of the current conversation, is remarkable. Here's a transcript from Apple's Siri video:
Woman: Is it going to be chilly in San Francisco this weekend?

Siri: Not too cold. Maybe down to 61 degrees in San Francisco.

Woman: What about Napa Valley?

Siri: Doesn't seem like it. It won't get below 68 degrees.
Though Apple barely glossed over it, the iPhone 4S also supports dictation anywhere the virtual keyboard appears. That's a feature Android phones have offered for some time, and its appearance in iOS is a welcome one. If the iPhone 4S's transcription works quickly and accurately, composing small snippets of text (for emails, tweets, and messages in the iMessage feature of the forthcoming iOS 5 update) could get much easier.
And it's worth remembering that thanks to the A5 chip that powers the iPhone 4S, the smartphone should perform as speedily as the iPad 2. The iPad 2 doesn't feel hugely faster than today's iPhone 4, but the performance boost is perceptible, and the A5 boost will likely feel similarly appreciable on the iPhone 4S.
Hey jealousy
If you own an iPhone 4 today, it's still an amazing device; the iPhone 4S hasn't changed that. It looks good, sports the Retina display, takes nice pictures, and works well. And let's not forget that many folks still rock the iPhone 3GS—another perfectly fine phone.
By the same token, if you're eager for a new iPhone now and buy the iPhone 4S, don't expect you'll regret your decision if Apple has released an iPhone 5 by this time next year. The iPhone 5 will probably get a new look, and maybe it'll be another smidgen faster or sport a slightly fancier display.
Make no mistake: You'll want it. If you're an early adopter, you'll drool over Apple's next iPhone no matter what. But if you're drooling over the iPhone 4S already, don't feel obligated to wait. The iPhone 4 remained Apple's top iPhone for 16 months—the longest such iPhone tenure to date. Perhaps the iPhone 4S will hold that top spot for 20 months now. Apple's not saying, and won't.
You can feel confident that Apple's not going to pull a fast one and release an iPhone 5 three months from now, right after you buy the iPhone 4S and re-up your carrier contract. That kind of iPhone switcheroo would alienate every iPhone 4S customer, and you can be certain that Apple's learned a lesson about taking care of early adopters.
Buy the buy
Obviously, your next step is a personal decision. If you still use an iPhone 3GS and it makes you happy, I'd say stick with it. If you use an iPhone 4 and don't feel motivated to buy the iPhone 4S whether because of upgrade costs or its features don't entice you—more power to you.
But if, on the other multitouching hand, you're fired up about the iPhone 4S, I don't think you should force yourself to wait for the iPhone 5. The next generation iPhone is here today; the next-next generation is a giant unknown.
[ Lex Friedman is a staff writer at Macworld.com]
iPhone 4S family
Price When Reviewed:
$599