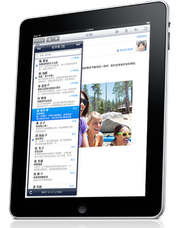 While Apple's iPad reigns as the top-selling tablet in China, half of the sales for the iconic device have come from unauthorized resellers, according to a Beijing-based research firm.
In the second quarter, 1.07 million iPads, including both first and second generation, were sold in China, according to Analysys International. But 49 percent of those devices were sold through China's gray market, where products are bought from overseas and then resold by local vendors.
The high number of gray-market iPad sales is partly driven by consumers wanting to buy the 3G version of the device, said Sun Peilin, an analyst with the research firm. In China, Apple only officially began selling the 3G versions starting in September, six months after they had already gone on sale in the U.S.
Chinese consumers have often had to wait months at a time, before the newest Apple products are officially launched in the country. While Apple's iPhone 4S goes on sale in the U.S. this week, the company has yet to say when it will hit stores in China.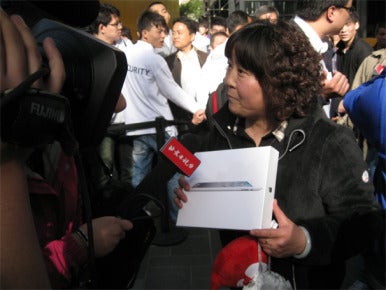 China's gray market has taken advantage of the delay in launch dates, usually by charging higher prices to consumers wanting to be the first to buy the product. In the past, Apple products have also proven to be so popular that official sellers will run out of stock, giving gray market vendors another opportunity to cash in, Sun said.
Another factor helping the gray market is how Apple products are cheaper to buy in the U.S., than in China. In the U.S., a 3G version of an iPad 2 with 64GB storage will cost $829. But in China, the price for the same device is at 6,288 yuan or $990.
This difference allows gray market vendors to price their products lower than Apple, while still earning a profit, Sun said.
Apple has previously said the difference in prices for certain markets is due to currency valuation and government taxes.
Even as Apple has finally launched its 3G version of the iPad in China, gray market sales for the devices will continue to be high, Sun said. "The gray market still has many advantages that will attract customers," he added.