In addition to iOS 5, iCloud's rollout, and Mac OS X 10.7.2 and its attendant updates, Apple also released new versions of many of its iOS apps on Wednesday. Most of them bring support for some of iCloud's features, but additional enhancements and improvements have been thrown into the mix as well.
All three of Apple's iWork apps have been updated to version 1.5, bringing support for iCloud's Documents in the Cloud feature. The iCloud website also offers conversion import and export features. For example, you can drop Numbers '09, Excel, or CSV documents onto into iCloud.com and it'll sync them to the iOS version Numbers automatically. Pages '09, Microsoft Word, or plain text files will be synced to Pages on iOS and Keynote and PowerPoint files will be sent to Keynote on your iOS device.
Additionally you can also download any of your files from iCloud.com in iWork format, Microsoft Office format, or as a PDF. The updates to all three iOS iWork apps also feature improved compatibility with their iWork and Microsoft Office counterparts, and better support for input in Chinese, Japanese, and Korean.
Unless otherwise noted, all apps now require an iPhone, iPad, or iPod touch running iOS 5.0 or later.
Pages: Apple's $10 word processor for iOS also now lets you create footnotes and endnotes in your documents; view improved word counts, including character, paragraph, and page information; and use the iPhone 4S's dictation feature to enter documents by voice. There's also a patch for a security vulnerability involving the handling of a memory corruption issue in a maliciously formed Word document.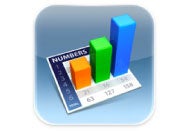 Numbers: The $10 spreadsheet component of Apple's iWork suite for iOS devices also brings the ability to use sliders, steppers, and pop-ups to easily enter data; Merge Cells now allows you to format your tables; and you can hide and show rows and columns. Apple also patched a pair of security holes involving a buffer overflow and memory corruption handling in maliciously formed Excel files.
Keynote: The $10 iOS version of Apple's presentation app now lets you use AirPlay to present wirelessly via the Apple TV; you can navigate slides, view presenter notes, and use the laser pointer while presenting. Also included are new builds and transitions, including Anvil, Blinds, Color Panes, Comet, Confetti, Diffuse, and Sparkle. There are also now advanced presentation controls, such as looped slideshows and autoplay and support for slide-to-slide hyperlinks.
Remote: Version 2.2 of the free iOS app, which lets you control iTunes on a Mac on the same network has been updated with compatibility for iOS 5, and improvements to performance and stability. Requires iOS 3.1.2 or later.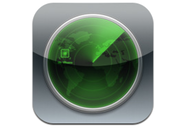 Find My iPhone: Apple's free app for locating your iOS devices has been updated to version 1.3. It now works with iCloud, and lets you locate your Macs as well—presuming that you've updated them to Mac OS X 10.7.2 and enabled the Find My Mac feature of iCloud. Requires iOS 3.1.3 or later.
iMovie: While it doesn't get any iCloud-related love, the $5 iOS version of Apple's video-editing app has been updated to version 1.2.2, bringing fixes for minor and issues and expanded support for videos imported from external cameras.
Updated at 1:12 p.m. Pacific to add information about security patches for Pages and Numbers.