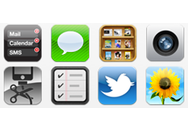 Untold hordes of iOS device owners rushed to upgrade their devices to iOS 5 upon its release ealier this week. Many did so and immediately began enjoying the fruits of Apple's latest incarnation of its mobile operating system. Others, however, were stymied by installation woes that prevented them from upgrading successfully. Macworld has found a simple, if not necessarily earth-shattering fix:
Try again now.
Though Apple's not saying so publicly, it appears that a few tweaks have been made on the company's end to the online elements of the installation process. Folks who suffered through various iOS 5 installation woes earlier in the week are able to complete the upgrade now. (At various points during the iOS upgrade process, your computer checks in with Apple's servers. Perhaps those servers became overloaded during the mad rush to upgrade on Wednesday; perhaps only a few such servers behaved poorly. Apple hasn't clarified what the cause was for any iOS 5 release day snags.)
The good news is, whatever the problems were, things seem better now. Macworld contributor Joel Mathis successfully upgraded his iOS devices late Wednesday night; senior contributor Rob Griffiths and I both finally upgraded the last of our own iOS devices Friday morning, after many dozens of attempts between us.
Whatever server wizardry Apple may have performed, it seems to be working: While a few reports Friday suggested occasional hiccups with new iPhone 4S activations, overall, such complaints have been surprisingly few. Senior editor Roman Loyola activated a new Sprint iPhone 4S early Friday, and other than spending too much time on hold with Sprint, he says the online elements of his new activation went smoothly.