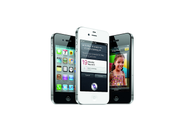 Apple has as yet to launch its new iPhone 4S in China, but the device is already selling in Beijing's gray market at whopping prices of up to about $2,000, reflecting the popularity of the iconic device in the country.
A vendor in one of Beijing's Zhongguancun electronics markets said he was selling the 32GB version of the iPhone 4S for 13,000 yuan (US$2,043). The 16GB version of the device was being sold for $1,729.
The vendor, who declined to give his name, said the phones had come from Australia and the U.S., where they had been originally bought. The phones are sold without a contract, and come unlocked.
Another vendor in the same electronics market said he was selling the 16GB version of the device for $1,391. By Monday, he had 30 units left, which had all been bought in the U.K. He expected the price would start to fall by $100 in the next week.
Demand for Apple products has been high in China, with the original iPhone 4 selling out quickly in Beijing stores when it was launched in September of last year. Apple said earlier this year that China is the company's fastest growing market for the device.
The company has however launched its newest products in China sometimes months after they are first released in the U.S. To avoid the wait, Chinese consumers buy in the country's gray market, where prices tend to be higher.
In the case of Apple's iPad 2, close to half of the purchases of the device in China have come from the country's gray market, according to Beijing-based research firm, Analysys International.
While no launch date for the device has been announced for the Chinese market, Apple has said the iPhone 4S's Siri voice command feature will be built with Chinese language support in 2012.