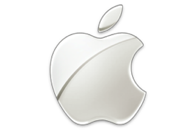 Apple's quarterly earnings report usually draws a lot of attention from the financial world, as one would expect from a company with a market capitalization of around $388 billion. But this Tuesday's announcement of Apple's fiscal fourth-quarter performance figures to be of extra significance: It will be Apple's first quarterly earnings report since changing CEOs.
Steve Jobs, who had run Apple for the past 14 years, resigned as CEO in August. He was replaced by Tim Cook, previously Apple's chief operating officer.
Analysts will be interested to know what Apple's future holds without Jobs, who passed away earlier this month after battling pancreatic cancer. And while the company usually declines to comment on specifics about future product plans, Apple executives are likely to face questions about the company's strategy in the coming months.
Apple will announce its quarterly earnings Tuesday afternoon after stock market trading closes for the day. A conference call with Wall Street analysts is slated for 2 p.m. PT; we'll have live coverage of that call on Macworld.com.
The post-earnings briefings are usually conducted by Cook and chief financial officer Peter Oppenheimer. It's unclear if Cook will continue to participate in the conference call now that he's CEO. (Jobs rarely participated in the briefing during his tenure, leaving those duties to other executives.)
Analysts are looking for Apple to report earnings of $7.28 a share on revenue of $29.45 billion, according to consensus estimates. During July's briefing with analysts, Oppenheimer said the company was projecting earnings of $5.50 per share and revenues of $25 billion, though Apple's forecasts are notoriously conservative.
Apart from its CEO transition, the fiscal fourth quarter was a busy one for Apple. During the three-month period, which ended in September, the company released Mac OS X Lion, the Thunderbolt Display, Thunderbolt-equipped MacBook Airs, and updated Mac minis.
Analysts will want more detail on how the upgrade to Lion is progressing. At the iPhone 4S event early this month, Cook indicated that Lion had been downloaded more than 6 million times.
It will also be interesting to see what impact Apple's new hardware releases—particularly the MacBook Air—had on the company's Mac business. Laptops generally account for more than two-thirds of Apple's Mac sales, so the MacBook Air could well continue to drive that trend. In the fourth-quarter of its 2010 fiscal year, Apple set a then-record for quarterly Mac sales of 3.89 million—it topped that mark three months later—so analysts will look to see if the new computers released over the summer help maintain the Mac's strong sales momentum.
We'll certainly get updated numbers on iPod, iPad, and iPhone sales Tuesday, but those figures will only cover mobile devices sold during July, August, and September. The four million iPhone 4S models Apple sold since releasing the new phone on Friday fall in its fiscal first quarter of 2012, as do the modest changes Apple has made to its iPod line for the coming holiday season.