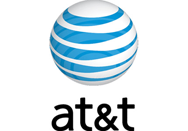 AT&T on Thursday announced that, as of October 18, customers had activated more than one million iPhone 4S devices on its network—making it the most successful iPhone launch in the company's history. Apple previously announced that the iPhone 4S sold more than four million units in its first three days of availability, and Apple CEO Tim Cook says he's confident that his company "will set an all-time record for iPhones this quarter."
AT&T was the exclusive U.S. iPhone carrier in 2007 when Apple first introduced the device. That exclusivity ended only in early 2011, when Verizon came on board. At the iPhone 4S event in early October, Apple announced that Sprint would join the iPhone party, and on Wednesday regional carrier C Spire entered the fray.
In crowing about its million iPhone 4S activations, AT&T suggested that customers "want [the device] to run on a network that lets them download twice as fast as competitors." The company also highlighted its network's highly-prized ability to handle simultaneous voice and data usage.
Although Apple beat its own financial expectations for the fourth quarter of its 2011 fiscal year, the company didn't beat Wall Street's expectations. Apple blamed the downturn on iPhone sales, saying that anticipation of the iPhone 4's successor dampened customer enthusiasm for the older device. Cook's prediction of a record-breaking quarter, of course, comes from pent-up demand for the new iPhone, new carriers like Sprint and C Spire, and its impressive new features like the improved Camera and Siri voice recognition. If early sales and activations numbers are any guide, his forecast seems like a no-brainer.
When you purchase through links in our articles, we may earn a small commission. This doesn't affect our editorial independence.