In the four years since its debut, Apple's iOS has come a long way. Launched as the on-board operating system for just one device, it now powers three—the iPhone, the iPod touch, and the iPad. And while it started life in a pretty polished format—perhaps not surprising, given that it was based in large part on OS X's underpinnings—iOS continues to add worthwhile new features, capped off by iOS 5's arrival earlier this month.
It's a pattern Mac users have seen before—a decade earlier to be precise, when Mac OS X was in its early stages. Given the parallels betwee the two operating systems, it's worth wondering: Should we expect iOS's evolution to mirror the path blazed by Mac OS X—several years of annual updates, followed by a slower pace of releases? Or will iOS development instead blaze a path all its own?
Mac OS X: The early years
To answer that question, we need to hop into the Wayback Machine to Mac OS X's 2001 debut. The March 2001 release of Mac OS X 10.0—code-named Cheetah, in case you've forgotten—was quickly replaced with the 10.1 update. Arriving a mere six months after Cheetah, Mac OS X Puma fixed bugs and added some features.
Less than a year later, Apple released Mac OS X 10.2; the Jaguar update included the launch of iChat, the return of spring-loaded folders, and the introduction of Bonjour (née Rendezvous). October 2003 saw the release of Mac OS X 10.3 Panther, with Exposé, iChat AV, and the launch of Safari.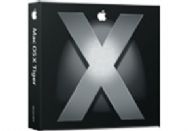 Tiger (Mac OS X 10.4) was next, released in April 2005. That incarnation added Spotlight, Automator, VoiceOver, Dashboard, .Mac syncing, and a system-wide dictionary. Tiger, released four years after the initial launch of OS X, was a significantly better operating system than its predecessors. It also marked the end of annual updates for OS X. Prior to Tiger's release, Apple said it planned to slow down the pace of OS X development, as the operating system was becoming more mature.
iOS: Inception 'til now
How did iOS progress in that same four-year time frame? The original iPhone, released in 2007, marked the introduction of what was then called the iPhone OS. iPhone 1.0 introduced all of the core interface elements that characterize multitouch computing: pinch to zoom, swiping, double-tap zooming, and all the rest. It's amazing to think how stable a 1.0 project the original iPhone's software really was—especially when you remember that it shipped with only a handful of apps—not even enough to fill up the home screen.
iPhone 1.0 was, in fact, a more polished release than the initial release of Mac OS X. That's surprising, in part, because although Mac OS X was built from the ground up, it had nearly two decades of previous Macintosh operating systems to learn from.
Just over a year after the original iPhone OS's release came version 2.0, which introduced the App Store. The next year saw the debut of iPhone OS 3, which added long-awaited features like Cut, Copy and Paste and MMS support; it also introduced push notifications. The last feature was the most important of the release; it meant that all the apps you installed could finally alert you to important events (new instant messages, your turn in a game) even when they weren't running. It wasn't multitasking in any sense of the word, but knowing that your apps could alert you when you weren't using them was a significant improvement.
iOS 4 made numerous changes: The OS's name changed, multitasking arrived, and FaceTime was unveiled. Multitasking eliminated the feeling that certain iOS activities—copying text from Safari to paste into an email, for example—were too much of a chore. iOS 4 also meant folders, a unified inbox in Mail, iPod controls to the left of the multitasking bar and systemwide spellcheck. These are all features that active iOS users still use, every single day.
In some ways, iOS 4 mirrored elements of OS X's Jaguar and Panther releases. FaceTime on iOS clearly owes a debt of gratitude to iChat AV on the Mac. And Exposé—though clearly different—influences iOS 4's multitasking bar.
iOS 5, in this analogy, is Tiger. Where Tiger offered .Mac syncing, iOS 5 introduces iCloud. Tiger introduced Dashboard, for easily accessible widgets of up-to-date information; iOS 5 has Notification Center. Both OS releases add system-wide dictionary lookups.
Tiger also included VoiceOver, which the iPhone inherited with the release of the iPhone 3GS. But both the Tiger release and the iOS 5 release—at least on the iPhone 4S with Siri—introduced new, useful ways that your Apple devices could speak to you.
Here's a fun thought experiment: Name the single most important release of iOS. I bet you can't do it. Obviously the original launch was of huge significance, but then, so was the App Store release in iPhone OS 2.0, and multitasking in iOS 4, and so on.
Each release added new delights. iOS's upgrade pace is more dramatic—and more joy-inducing—than iPhone hardware upgrades. With each subsequent incarnation of iOS, you can't imagine going back to the one that preceded it; the new stuff awes you, and quickly becomes second-nature and necessary to your iOS enjoyment. An iPhone 4S user wouldn't want to give up that phone to go back to an iPhone 4, but could make it happen. Put an iOS 5 user back on iOS 4, however, and expect some tears.
So when you marvel at how far iOS has come since 2007, take a moment to appreciate not just the journey, but the fact that each step along the way has been insanely great.
The look, it's not a-changing much
Although numerous similarities exist, the first years of iOS's existence clearly haven't matched OS X's exactly. For example, many new iterations of Apple's desktop operating system include distinct visual styles; the Finder, Dock, window title bars, and more have all undergone dramatic redesigns over the years.
iOS has far fewer universal elements to change, and thus hasn't seen nearly that amount of visual change at an OS level. On/off toggles changed slightly with iOS 5, but the general look and feel of the iOS home screen and various interface elements is virtually unchanged.
To date, most of iOS's visual evolution has been limited to Apple's default apps; Calendar, Address Book, and Safari's looks have changed a bit over time, but you can count systemwide design changes on one hand. Perhaps that will change over time.
What's next
iOS 5 continued Apple's trend of taking iOS and making what was already awesome even more so. Can Apple keep up the pace with its mobile OS?
With Tiger, Apple clearly felt the pace of annual updates couldn't be sustained. Its followup, Leopard (10.5) wasn't released for two-and-a-half years, affording Tiger by far the longest run any iteration of Mac OS X ever held. Will iOS 5's successor not arrive until April 2014?
Fear not. Apple hasn't announced plans yet, but I would expect iOS 6 to arrive before the end of 2012.
For all of iOS's shine, the mobile OS remains nascent. Multitouch is still a new interaction paradigm. Apple's accomplishments with iOS to date are impressive, but you get the feeling that the company has only scratched the surface of what iOS can do.
On the Mac OS X side, Apple faces just one major competitor—one it knew it couldn't unseat on the marketshare side. And Microsoft Windows rarely pushes desktop operating system innovation forward; rather, it consistently plays catchup with the Mac features.
On the iOS side, however, Apple dominates in profit share, and its market share remains quite competitive with Android. Other touch operating systems, like Windows Phone and WebOS, haven't yet achieved much market penetration—but both have still succeeded in clever touch breakthroughs on their own. The point? More competition ends up being a good thing for Apple and iOS customers alike; it motivates (and perhaps forces) the company to continue improving and refining its own touch interface.
Sure, Android borrowed heavily from iOS, but with at least a tiny handful of features, iOS has since returned the favor; one need look no further than iOS 5's Notification Center for a prime example.
After nearly two years, Leopard begat Snow Leopard—an update that almost exclusively addressed under-the-hood improvements. And it was just under another two years before Lion first roared—bringing numerous iOS innovations back to the Mac.
With iOS, however, Apple's still just getting started.
[ Lex Friedman is a Macworld staff writer.]