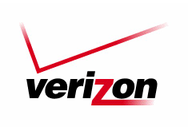 The iPhone is helping Verizon Wireless make big strides in the smartphone retail business—so much so that it appears to be catching up to AT&T's head start selling the Apple device.
Verizon sold more than 2 million iPhones during the fiscal quarter ending September 30, company officials said Friday during an earnings call. That's not far off the pace of 2.7 million iPhones that AT&T activated during the same quarter—and somewhat remarkable given that Verizon has been selling iPhones only since February this year, before which AT&T had the market to itself since the original device's launch in 2007.
Verizon's 2 million iPhones comprised 35 percent of the company's overall sales of 5.6 million smartphones during the quarter. By comparison, the company sold just 3.3 million smartphones during the third quarter of 2010, when it wasn't selling the iPhone—meaning that Apple provided almost the entirety of Verizon's sales growth in the smartphone sector. And that's helping reshape Verizon's overall business: 39 percent of its phone business customers are now smartphone users, compared to 24 percent a year ago.
Verizon's iPhone sales dipped, however, when compared to the 2.3 million sold during the second quarter—a drop attributed to anticipation of the iPhone 4S launch.
The competition between AT&T and Verizon for the iPhone market should continue to run hot. AT&T said Thursday it had activated more than 1 million iPhone 4S devices on its network since the phone's launch a week ago. Verizon declined to give its own iPhone 4S sales numbers during Friday's earnings call. Fran Shammo, executive vice president and chief financial officer of Verizon Communications, said only: "We ran out [of iPhone 4S units] the first day, we are on allocation from Apple, we continue to be an allocation and we continue to be in backlog from the first 24 hours. So we're extremely pleased with that."
iPhone 4S family
Price When Reviewed:
$599