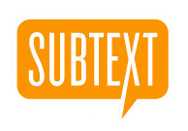 Since the release of the Amazon Kindle just four years ago, interest in reading digitally has skyrocketed. Users now have their pick of e-reading device, and apps for both the iPhone and iPad offer alternatives for those unwilling to spend money on separate hardware. The iOS platform also provides an opportunity for developers to expand upon the reading experience: One iPad app, Subtext, invites users to engage socially, spiced with a dash of reward-based gameplay.
Released Tuesday, the app aims to enhance users' reading experiences with notes—embedded directly into the pages of an ebook—from authors, experts, and Subtext community members; and rewards points to users who contribute to the discussion. "We asked ourselves, how do we take social and gaming to transform the reading experience? How can we, as a community, enrich books?" Rachel Thomas, co-founder and vice president of marketing for Subtext, told Macworld.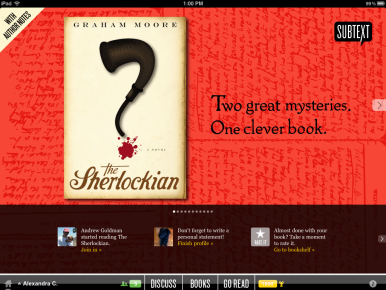 Unlike other digital reading options, Subtext is not an ebook retailer. In fact, according to Thomas, it is "retailer agnostic." While the app is primarily integrated with Google Books—Subtext automatically syncs with your Google ebooks library—users can also annotate books from the Kobo bookstore, Adobe DRM-protected ePubs, or DRM-free ePubs (for example, Project Gutenberg's collection of free ebooks). Unfortunately, you won't be able to import books from iBooks or Amazon's Kindle platform, as both platforms are DRM-locked.
After users import a book, they can highlight text and add comments, questions, polls, quizzes, video, and images to book margins; reply to and endorse notes; browse featured bookshelves; personalize their own bookshelf; and earn points. The real highlight about reading in Subtext is the ability to interact with and get insight from authors. As of launch, Subtext features 18 author- and expert-enriched books, ranging from non-fiction work like Steven Levy's In the Plex to best-selling novels like Tatjana Soli's The Lotus Eaters.
The more you contribute to Subtext, the more rewards you can earn. Each user starts with 1000 points, but can receive more points for doing certain actions, such as writing or endorsing a note. Subtext also lets you share your place in a particular book, and see that information from your friends, as well. "Knowing what page your friends are on is wild. Just knowing that someone is on the same page as me leads to talking about the book with them… And there's the competition too," Thomas said.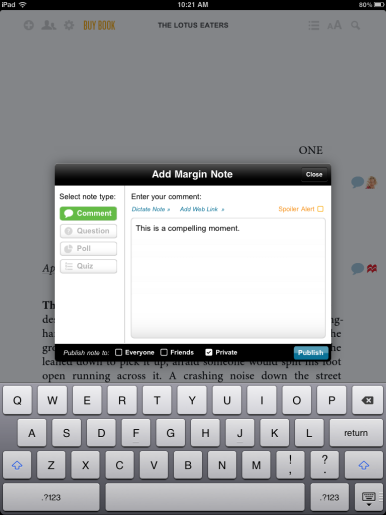 Though Subtext offers similar options as that of the Kindle's Public Notes and the recently announced Kobo Pulse with Reading Life, Thomas points out that neither offers the same level of sharing customization. "We think social needs to be more fine grain [sic] than just friends," she said. "A lot of the digital reading [sharing] options right now are on/off." Subtext users can choose whether their notes are private, just for friends, or for the entire Subtext community on note-by-note basis. You can also choose whose notes appear in your book's margins, on a book-by-book basis.
The app itself is fun to interact with. On launch, Subtext features a rotation of nearly full-screen book covers. From there, you'll find a scrollable social bar showing the latest news and in-app activity, and a navigation bar that takes you to other parts of the app including Discuss, Books, and Go Read buttons; tapping Discuss opens notes on the books you've been reading, Books brings up your bookshelf, and Go Read takes you to your most recently read book.
The Subtext team is working on a number of future features, including the ability to import bookshelves from other locations, such as Goodreads; an offline mode where users can access notes without an Internet connection; an accompanying website; and featured bookshelves by publishers and other media outlets—for instance, Salon could create a bookshelf of its top ten must-read novels of the year, or Sports Illustrated could make a bookshelf of its favorite sports-related biographies.
Considering how easy and engaging it is even at this early stage, Subtext should have no problem getting a strong, large user base. Whether used by a small book club or by a college English course, the app has the potential to change and enrich the reading experience. You can download Subtext from the App Store for free; it requires an iPad running iOS 4.2 or later.