If you have $25 to spend, you're about to free up a lot of storage space on your iOS devices. On Monday, Apple officially released iTunes Match in the United States, with an update to iTunes for Mac and PC. The company missed its initial deadline of a late October release, but a note to developers last week indicated the feature's launch was imminent.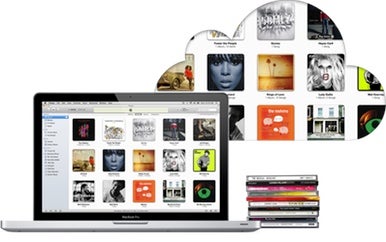 iTunes Match, part of the iCloud suite that launched earlier month, stores the entirety of your music library in the cloud, at a cost of $25 per year. Unlike competing cloud storage music services from Amazon and Google, iTunes Match saves a lot of bandwidth and time in your initial synchronization, because Apple can identify which songs in your iTunes library are already available in the iTunes Store. If Apple can positively match a song in your library with any of the 20 million tracks for sale in the iTunes Store, it won't bother uploading that song; only unmatched songs get uploaded to the cloud.
Once iTunes Match is finished indexing your library, you can connect to your music from other computers, along with your iOS devices. Any matched music you stream from iCloud plays back at 256-Kbps quality—even if your original copy was encoded at a lower quality.
To get started with iTunes Match, fire up iTunes 10.5.1 and look for the new iTunes Match entry in the Store section of the sidebar. Once you subscribe, iTunes Match starts indexing your music right away. You can watch its progress, or continue rocking out to iTunes instead while it does its thing.
Once the initial iTunes Match sync is completed, you're ready to get started. On your iOS 5 device, go to Settings -> Music and slide iTunes Match to On; then tap Enable when asked to confirm. That's it—switch to the Music app and, after a few minutes for your iOS device to finish syncing, your iTunes playlists will appear. Songs will download to your device when you play them, and you can also tell the app to download complete playlists or albums.
Apple hasn't yet invited folks with gargantuan music libraries to the iTunes Match party. The service currently includes a 25,000 song limit, although iTunes Store purchases don't count towards the total (assuming they are still available in the iTunes Store, that is); if your library is any larger, you can't sign up for iTunes Match.
We'll have our first look at iTunes Match soon.
[Updated at 11:15 PST to clarify that iTunes Match is only available in the U.S.]