Apple late Wednesday released firmware updates for the MacBook Air, MacBook Pro, Mac mini, and iMac.

Mac mini EFI Firmware Update 1.4 addresses stability issues for mid-2011 Mac minis. Apple says the update also includes the fixes from the previous Mac mini EFI Firmware Update 1.3, which focused on Lion Recovery and Thunderbolt-related issues.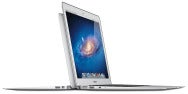 Similarly, Apple says that MacBook Air EFI Firmware Update 2.2 improves the stability of mid-2011 MacBook Airs, and includes the other fixes from MacBook Air EFI Firmware Update 2.1—which, like the mini's update, addressed Lion Recovery and Thunderbolt issues. And MacBook Pro EFI Firmware Update 2.3 does the same things, only it targets early-2011 MacBook Pros, and includes the updates from MacBook Pro EFI Firmware Update 2.2.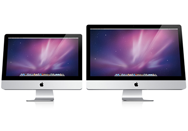 iMac EFI Update 1.7 specifically addresses those Lion Recovery and Thunderbolt issues directly for early-2011 iMacs. After installing the iMac firmware update, affected iMacs can run Lion Recovery from an Internet connection, and the update also improves Apple Thunderbolt Display compatibility and Thunderbolt Target Disk Mode performance.
In addition to the firmware updates, Apple also released Thunderbolt Software Update 1.1 for Macs running OS X 10.7.2, the latest version of Lion available at this writing. Apple says that the update provides support for the Apple Thunderbolt Display and bug fixes for Thunderbolt device compatibility. The update will appear in Software Update only after you install the necessary firmware update for your Mac.
Apple recommends the updates for owners of all eligible Macs. If you're installing the firmware updates on a laptop, ensure that you plug it in first. (It's also a good idea to plug in your Mac mini or iMac, since they work far better when drawing power.) After the updater restarts your Mac, a gray screen will appear with a status part indicating the firmware installation's progress, which can take several minutes. As always, Apple warns not to disturb or power off your Mac during the firmware upgrade process. Each of the firmware updates is available though Software Update.
Updated 10:25 a.m. and 10:45 a.m ET with further information on Thunderbolt Software Update.