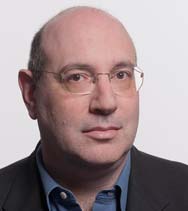 First, let me start with a disclaimer. I'm not a doctor (much to my parents' continued chagrin), nor do I play one on TV. What worked for me may not be right for you and before you start any type of exercise or change in diet, check with your doctor.
A few months ago I made the mistake of telling a doctor friend of mine that I hadn't had a checkup in a while—a really long while. I thought he was going to pass out.
(In a related note, I once told a lawyer that I had no will. He said, "My God, Michael, with no will you could die intestate!" That scared me a lot until I looked up the word intestate. It means "dying without a will." So in short, if I died without a will I was indeed going to die without a will. But I digress.)
After much prodding, I finally made an appointment to see my doctor, who after much prodding, poking and other doctor-like things said, "You're not in bad shape, but…" (the next word is always but) "that's 'not in bad shape' for a guy in his 40s who's not in great shape."
"So what do I do?" I asked. His answer was easy: Change your diet and stop eating like a 20-year-old, and get more exercise. Okay, that sounded easy enough. I paid my bill and went on my way. As I pondered his words, I had no idea what he meant. What kind of diet changes? What exercise was best for me? (My stress test said I could do anything, but I was told that pushing a mouse around didn't count.)
It turned out this was going to be harder than I thought. I had no idea what foods were healthy and low in things like calories and cholesterol and what exercise would work best for someone to whom exercise is anathema.
Enter technology, and more specifically, the iPhone and iPod.
After doing some research, I discovered running would be a great exercise for me. There's little upfront investment and even I can put one foot in front of the other. That is, until I tried. Pregnant women pushing baby carriages were going faster than I was. That's when I turned to Nike+, the run-tracking-system that's built into iOS, along with the Nike+GPS app that lets me wear any shoe I want.
Thanks to those tools, I had a much better sense of how effective my runs were. I could track my mileage and see how to improve both distance and time. Life got even better when Apple released the latest version of the iPod nano software. I use mine in conjunction with a TikTok watch band. The accelerometer no longer needs a dongle to keep track of my running, and I get to listen to music at the same time.
In my informal tests along a measured ten-kilometer route, the iPod nano gave me the most accurate readout for both distance and time, (better than the Nike+ sensor and far more accurate than my other gadget, the Fitbit). In short, I went from wheezy mile-walking to being able to run 10 miles. I now do between six and ten miles a day. I still hate running, but love having run.
My next gadget quest was to see how well I was running in terms of heart rate. I hate heart-rate monitors, as they're a pain to wear. So I was thrilled to see the $130 Scosche MyTrek heart-rate monitor at the local Apple store. Rather than strap to your chest, it goes on your forearm and send a constant stream of data back to an iOS app. Outside, it uses GPS to track your distance as well. This was awesome, as I could see where in my run I was getting maximum results for my efforts.
The unit is a little glitchy, though. Several times it told me my heart rate was 62 beats per minute when I was running full out, and 180 beats per minute when I was resting. It also lost connection a few times, and the battery meter is never accurate. That said, it's become a core part of my exercise routine.
As running alone is not enough, I turned to my old nemesis, the push-up. Nothing wrong with doing five push-ups a day, I told myself. But I could do better. Enter another app, Hundred Push Ups. Thanks to this lovely little gem, I'm now up to exactly 100 pushups a day… and 200 sit-ups just for fun.
Finally, there's the issue of eating healthy. I know what healthy food is—it's the stuff that doesn't taste good. The question is, what about the stuff that tastes good and looks healthy but perhaps isn't? Enter another app, Fooducate. This brilliant bit of code scans the UPC code of a product, tells you what's in it, grades it and then offers healthier alternatives. With it, I was able to put together a list of stuff I like to eat but that also had few calories and low cholesterol. And now with Siri on my iPhone 4S, I can also get immediate answers to questions like, "How many calories are in a bagel?" instantly.
How well did I do? I've lost 50 pounds and my cholesterol has gone way down. I exercise every day, and I'm in better shape now than I was in college.
Whenever I meet someone I haven't seen in a long time, I'm always asked how I lost weight. When I tell them it's diet and exercise, there's always a disappointed look. I think they were hoping I could tell them about the secret pastrami-and-bagel diet.
"Don't worry," I say to them. "If you're looking to get in shape, see your doctor. Then remember, as you figure out what's right for you: There's an app for that."
[Michael Gartenberg is an analyst and long-time Mac user who covers the world of the interconnected consumer for Gartner. The opinions expressed are his own.]