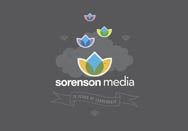 Sorenson Media, which typically updates its Squeeze video encoding/transcoding utility on a yearly basis, has announced Squeeze 8, an upgrade that promises enhanced functionality and ease-of-use. The new price is $599, a $200 price cut from the previous version.
But the real news from Sorenson may be in an adjunct release: Alongside Squeeze 8, Sorenson has introduced Squeeze 8 Lite, which makes available select features of Squeeze 8 targeted to a prosumer audience, at the vastly lower price of $199.
Squeeze 8 Lite
Squeeze 8 Lite is targeted to a growing segment of users who need to easily publish high-quality video online, but who do not need the high-end capabilities of enterprise or broadcast professionals that the main software package is designed for.
Available for the first time, Sorenson Squeeze 8 Lite caters to the needs of a rapidly expanding market of web developers, videographers, and content creators focused primarily on online publishing in popular video formats such as Flash FLV, Flash SWF, MPEG-4, QuickTime, Windows Media, WMA, and WebM.
The streamlined version of Squeeze enables single-file encoding and the ability to use popular settings and filters available in the professional Squeeze program.
"We are excited about moving downstream," said Randon Morford, Squeeze product manager. "In the past, Squeeze has been a professional tool priced in the $800 range, so it's been out of the reach of students and semi pro users. They've been forced to use free tools or bundled tools, so now we have two flavors of Squeeze."
Squeeze 8 upgrades
The standard version of Squeeze 8 (now called Squeeze 8 Classic) features an updated interface that focuses more broadly on ease of use and user control. Among the new features are tooltips, more granular controls for each codec, updated preset naming conventions for the 246 presets that ship with the program, enhanced preset exchange with encoding professionals, and a preview that lets you see five seconds of an encode before you run it.
Other additions include Squeeze Server integration for enterprise and high-volume users; x.264 support and optimization; and adaptive bit-rate encoding for popular compression formats. While Squeeze Server runs only on the Windows platform, Mac users can send jobs to it.
According to Sorenson, Squeeze 8 improves on Squeeze 7 by including optimized performance for the three leading adaptive bitrate streaming platforms: Adobe Dynamic Streaming; Apple HTTP Adaptive Streaming; and Microsoft Smooth Streaming.
Adaptive bit-rate encoding automatically transcodes each video file into multiple, chunked segments in an array of bitrates, organizes the segments into a folder, and delivers them to specified destinations for playback on any device.
Squeeze 8 also includes full support for the x.264 codec, featuring an intuitive user interface and in-product instructions that let video professionals adjust and optimize up to 48 major encoding parameters. These include key frame rates, encoding modes, and performance to adapt the H.264 format to user needs and workflows.
GPU acceleration via Nvidia CUDA is optimized for Squeeze 8, making it the best option for creating .mp4 proxy files in terms of both speed and quality, Sorenson says.
Squeeze 8 Classic includes a complimentary account for the Sorenson 360 online video platform, along with Review & Approval functionality.
Sorenson Squeeze 8 Classic is available now for $599 ($200 less than the previous full version); Squeeze 8 Lite is $199. A Squeeze 8 Classic version for $699 includes the Dolby Pro encoder. Squeeze 8 works with OS X 10.6 or later.
Additional information about Sorenson Squeeze 8 is available on the Sorenson website.