Less than a week after Apple extended the iPhone 4S's international reach to 29 countries, the company has announced the next wave of its global expansion. On November 11, the latest model of the iPhone will go on sale in an additional 15 countries.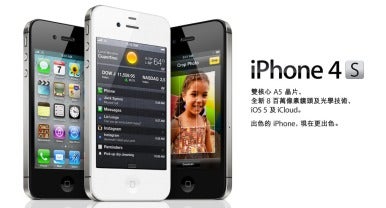 Included in the upcoming round are Albania, Armenia, Bulgaria, El Salvador, Greece, Guatemala, Hong Kong, Malta, Montenegro, New Zealand, Panama, Poland, Portugal, Romania, and South Korea. Pre-orders for most of those countries will be available beginning on November 4. (The exceptions are Albania, El Salvador, Guatemala, Malta, Montenegro, and Panama, where Apple says pre-orders will not be available.)
While Apple hasn't denoted exact prices for each of these countries, the company maintains that the suggested retail price is $199 for the 16GB mode, $299 for the 32GB, and $399 for the 64GB model—with, of course, a two-year service contract. The phone will be available from Apple's online store, Apple retail stores in applicable countries, and Apple Authorized Resellers.
The addition of these 15 countries will bring Apple's total to 44 around the world, more than halfway to the company's announced goal of more than 70 countries by the end of the year. Last month, in Apple's quarterly financial conference call, Apple CEO Tim Cook said that the company expects to set an iPhone sales record in the current quarter.