As November is ushered in, at least one Halloween specter is still hanging over the Mac community: The ghost of iTunes Match. The cloud music feature of Apple's iCloud service was supposed to debut by the end of October, but Apple has uncharacteristically missed its own deadline.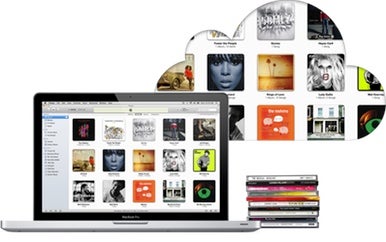 First unveiled at Apple's Worldwide Developers Conference in June, iTunes Match allows users to store their iTunes libraries in the cloud. The $25-per-year service automatically scans your library and matches tracks to the iTunes Store's extensive catalog, upgrading all matched tracks to high-quality 256-kbps AAC files. Integration with iTunes and iOS devices means you can then listen to your music wherever you are, as well as download tracks to your various devices—if you have a network connection.
During the company's Let's Talk iPhone event in October, Apple said iTunes Match would be available by the end of October, but it failed to meet this goal as the calendar flipped over to November. At the time of this story's publication, Apple had not responded to Macworld's request for comment. We'll update this story when it does, or if iTunes Match launches later on Tuesday.
Why Apple missed its own launch date is unclear. It's possible that the company is being cautious, given the problems it's had rolling out online services in the past: In 2008, for example, the company rebranded its .Mac online service as MobileMe and re-launched it alongside the iPhone 3G, but the debut was fraught with problems, causing Apple to apologize and extend subscriptions. Former Apple CEO Steve Jobs reportedly described the service, in an email to the company's staff, as "simply not up to Apple's standards," calling the launch "not our finest hour."
Apple's launch of iCloud last month was considerably smoother, although some users still encountered problems with email downtime during the transition. It's possible that the company felt iTunes Match was not yet ready for prime time. But the question remains when the feature will actually surface, and if Apple will say anything about the delay.
The current version of iTunes, 10.5, was released in October alongside iCloud's debut; Apple says iTunes Match will require iTunes 10.5.1. Devices running iOS 5 already have a slider for enabling the feature, under Settings -> Music, but until iTunes Match is available publicly, the feature cannot be activated.