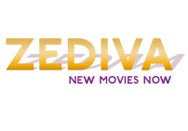 This is one Hollywood story without a happy ending: DVD-streaming upstart Zediva must close its virtual doors. Launched in early 2011, Zediva offered a Netflix-like streaming service, but attempted to skirt issues like limited rental-only discs and 28-day release delays with its novel approach: The company gave customers remote access to actual DVD players playing regular, store-bought DVDs. Now, however, a federal judge has issued a permanent injunction against the company, effectively shuttering the service for good.
Though customers liked Zediva's cheap rentals—you could purchase ten-rental blocks for just $10—the Motion Picture Association of America (MPAA) was far less fond of the service. Back in April, the MPAA sued Zediva for streaming movies without "obtaining licenses from the movie studios." Zediva claimed that its service was akin to brick-and-mortar rental stores, and thus didn't need such licenses.
In early August, U.S. District Court Judge John Walter issued a preliminary injunction against the service. Walter has now made that injunction a permanent one, ordering Zediva not just to shut down, but also to pay movie studios $1.8 million.
Zediva hasn't updated its website's message, which it first posted shortly after the temporary injunction in August. It still reads, in part: "We are quite aware that some of you have unused credits with us and appreciate your patience as we figure out our next steps." Folks who prepaid for rental credits and will no longer be able to use them must thus remain on pause until Zediva announces its next step.