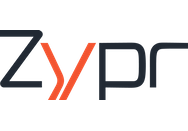 When it's not offline, Siri—the voice-driven personal assistant built into the iPhone 4S—is impressive at what it does. But it's also limited: While you can access Siri at any time, you can't use voice interactions to control third-party apps. Pioneer Corporation hopes to change that with its new, free Zypr application programming interface (API).
Zypr—pronounced "zipper"—is a voice-powered Web-based API that Pioneer is making available to developers on all platforms at no cost. In theory, desktop, mobile, and even car apps could all integrate with the service.
According to John Alfano, strategic consultant to Pioneer and a former Apple employee, customers want a seamless voice control experience that works from device to device. "Right now, that does not exist," he told Macworld. With Zypr, developers get access to a slew of services—social networks like Facebook and Twitter, search services like Google and Yelp, and data services like AccuWeather and INRIX traffic data—and don't need to worry about creating developer accounts with each service. Rather, developers merely register with Zypr, and can then integrate with all of those services and more, all via a Web-based, voice processing API. In addition to handling interactions with those Web services, Zypr offers voice transcription.
Alfano says that the team behind Zypr isn't worried about Siri. "We're thrilled that Apple is spending hundreds of millions of dollars with Siri promotions," he said. "They're reinforcing the belief that we've always had, that consumers want to be task driven, not app driven." He explained the benefit of voice-driven control as "the difference between saying, 'Find me a good place to eat nearby,' and 'Let me open the Yelp app to find a good place to eat nearby.'"
One benefit Alfano highlighted regarding the Zypr service is that developer's needn't stress staying current with best data providers or social networks. Should a new traffic-monitoring start-up offer better or more accurate data, Zypr makes updates on its end, but the developer "doesn't have to sweat changing technology"; the API calls remain the same. To help developers explore Zypr more quickly, Pioneer on Monday released an open-source reference Java app, whose code developers can freely comb through.
And the service really is free. "We make money by advertising through paid search results," Alfano says. "Google does it all the time—we're interested in providing relevant data to people, not simply throwing banner ads all over the screen." Even better: Developers will share in advertising revenue.
While Alfano welcomes comparisons with Siri, he's quick to draw some sharp disinctions. "It's conversational, but this isn't artificial intelligence… We don't have people spending time making clever responses to things," he said, in an obvious reference to some of Siri's well-document lighthearted interactions. "Ask what color its eyes are, and it'll just say 'Please repeat command.'"
Despite Siri's recent hiccups, Alfano says that Zypr is ready to handle considerable load. "We can support hundreds of millions of users. We can't be in business with low numbers, so we designed the system to support large numbers instead."