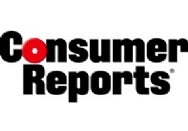 Apple's senior management is surely heaving a collective sigh of massive relief Tuesday: Consumer Reports announced that, after testing, it's ready to declare the iPhone 4S a "CR Recommended" model. The publication says that the iPhone 4S "doesn't suffer the reception problem we found in its predecessor," the iPhone 4.
You remember that reception problem, right? That was the one some in the tech press dubbed "Antennagate," where some iPhone 4 owners found that if they gripped their smartphones in the wrong place, the strength of the cell signal could drop. Apple acknowledged the issue, pointing out that it afflicted all cell phones, that a bumper or other case eliminated it entirely, that the vast majority of people would experience no significant issue anyway, that fewer people returned the iPhone 4 after purchasing it than returned the iPhone 3GS, and that iOS had, for some time, been displaying cellular signal strength wrong anyway.
Given those facts, Consumer Reports saw fit back in July 2010 to announce that it would not recommend the iPhone 4, even though it outscored every other phone on its smartphone ratings guide at the time—though it's possible we were holding the ratings guide wrong. It's unclear whether the magazine's failure to endorse the iPhone 4 was the cause of the phone's disappointing, record-breaking sales.
Perhaps now that the iPhone 4S does have Consumer Reports's endorsement, the new phone's sluggish sales— four million in the first three days, coupled with Apple's inability to keep the phone in stock around the world—will finally pick up.
Of course, the Consumer Reports recommendation isn't full-throated. The publication is quick to point out that the iPhone 4S doesn't outscore the best Android phones that it tested. Among the smartphones that Consumer Reports ranks ahead of the iPhone 4S are the Samsung Galaxy S II, the Motorola Droid Bionic, and other phones that the magazine specifically points out "boast larger displays than the iPhone 4S." Maybe if the iPad 3 can make phone calls, it will have a chance of winning even more of Consumer Reports's affection.