As more people bring their own devices into the workplace, companies are looking for ways to securely incorporate those mobile phones, tablets, and laptops into their networks. To meet that demand, Cortado says it will expand its cloud desktop services offering.
This week, Cortado unveiled plans for a HTML 5 version of its Cortado Corporate Server product. The new version works with any Web-enabled device; it's targeted at Macs as well as PCs running Windows and Chrome.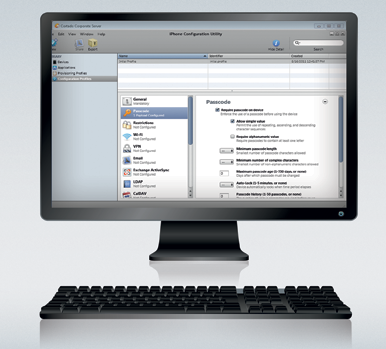 Previously, Cortado Corporate Server had focused on integrating smartphones and tablets into enterprise IT setups. An update to Cortado Corporate Server last month delivered enhanced mobile device management for iPhones and iPads.
Companies can use Cortado Corporate Server to control what their employees can access on their mobile devices and computers, Cortado president and CEO Henning Volkmer told Macworld. Users are able to access centrally stored files and databases; administrators, meanwhile, can manage access rights to drives, printers, and databases while restricting or enabling features for particular users or groups.
"It gives companies a way to embrace [the] consumerization [of IT] and use it to their advantage," Volkmer said.
Macs are certainly becoming a more frequent sight in the enterprise. A recent Forrester Research survey of 500 U.S. and European companies found that one in five businesses were seeing significant increases in the use of employee-owned Mac laptops in the workplace. The Enterprise Device Alliance, an advocacy group of software makers that promotes the wider use of Macs and iOS devices in Windows IT environments, says the trend is affecting iPhones and iPads, too. An EDA survey of 270 companies found that 75 percent allow their employees to use their own mobile device at work. For companies with 2000 to 10,000 employees, that number jumps to 85 percent.
The HTML 5 version of Cortado Corporate Server is expected by the end of the year. Pricing will be about $100 per user for small to mid-size businesses; larger customers will be able to negotiate volume pricing with Cortado.