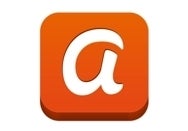 If you're the adventurous type who likes to download pre-release versions of software, you might want to suppress that urge when it comes to the current preview of AIM, AOL's venerable instant-messaging client. That's because if you do install it, you might not be happy with what happens when you try to chat with your contacts or they with you—in any IM client.
I downloaded the AIM preview myself a couple of days ago. It's a nice looking app, with ambitions to be a one-stop interface for IM, Facebook, Twitter, and other ways you stay in touch with friends. After trying it out for a little bit, I shut it down and went back to using iChat for IMs.
That's when the weird stuff started happening: Any time I initiated a chat with one of my contacts, or they initiated one with me, they were shown the following message:

Now, remember, that conversation was happening in iChat, not the in new AIM client. Yet AOL was still injecting that message into chats happening via my AIM account. And it happened anytime I tried chatting with anyone, or they with me, via that account. Even after I deleted every vestige of the AIM client that I could find on my system, the messages persisted.
I went to the website for the new AIM client and found that I was not the only one who was having this problem. In the discussion forum "AIM Desktop Ideas" (where users can suggest new features), the third most popular topic has been, "Stop sending the warning to my friends". Some typical posts:
Until I am able to turn off the message storing feature so that it will stop sending my buddies the warning message, I am no longer using AIM.

This is horrible. Please add an easy way to turn off the feature completely please. People are flipping out!

I don't like this message at all. My facebook friends are all complaining about the spam. Something needs to be done about this immediately.

I have removed this application from my iPhone, iPad and Mac. You have no right to be sending my Facebook contacts these messages.
In reply, "Tessa," identified as a product manager for AIM, said:
Thanks for the feedback. It's important to us that we communicate to users how we are handling their information. In this case, we are letting both you and the person with whom you're talking know that messages are now being stored. Each user will only receive this message the first time they talk to you. That's it.
In my experience (and those of other forum posters), that last claim wasn't true: The message is injected into every conversation, not just the first one with a given contact.
Fortunately, AOL seems to be getting the message now. After I saw the message above, I called AOL for comment, to see if the company was really going to stand by this "feature." According to AOL spokesperson Kelly Mayes, it is not: She says the company is working on a fix, and that it should be implemented soon.
In the meantime, if I were you, I'd resist whatever urge you might have to download the AIM preview.