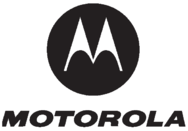 Motorola Mobility said Thursday that its shareholders voted overwhelmingly in favor of the proposed acquisition of the company by Google.
About 99 percent of the shares voting at a special meeting on Thursday voted in favor, which represented about 74 percent of Motorola's total outstanding shares of common stock as of Oct. 11, the company said.
Google and Motorola said in August that they had entered into a definitive agreement for Google to acquire Motorola for about $12.5 billion.
Motorola expects the merger to close in early 2012, but cautioned that it could be delayed or prevented by delays in meeting closing conditions or factors outside the company's control.
The company had previously said that it expected the merger to close by the end of 2011 or early 2012.
The U.S. Department of Justice asked Google for more information about its planned purchase of Motorola, Google said in September. The so-called "second request" from the DOJ, asking for more details with which to evaluate the deal, could potentially slow down the transaction.
Motorola said in a filing in September that the two companies plan to file for pre-closing antitrust clearances for the merger in a number of jurisdictions including Canada, China, Israel, Russia, Taiwan and Turkey, in addition to the filings in the U.S. and before the European Commission.
Motorola Mobility reported last month a net loss of $32 million on net revenue of $3.26 billion for the third quarter. It had posted a similar loss in the same quarter last year.