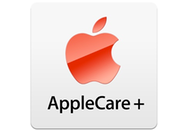 The deadline for ordering AppleCare+ for your brand new iPhone 4S came and went earlier this week. But if Internet reports are to be believed, Apple is pushing back that deadline once again while it also rolls out a change to when and where you can order AppleCare+ for your iPhone.
The weblog SprintFeed, citing an internal memo it was forwarded, says that Apple is extending the amnesty period for new iPhone owners to order AppleCare+ until the end of business on December 15, 2011. That grace period was originally set to end this past Tuesday.
That's not all—going forward, all iPhone users will be able to buy AppleCare+ within a 30-day grace period through the Apple Store, SprintFeed reports. That policy would affect the iPhone 4 and iPhone 3GS in addition to the shiny new 4S.
AppleCare+ extends repair coverage and technical support for iPhone for another year from your original purchase. (All iPhones come with one year of hardware coverage and 90 days of technical support.) The program also covers two instances of what Apple calls "accidental damage due to handling" for a $49 service fee.
We've put in a call to Apple to see if the company can confirm the deadline changes; we'll update this story if Apple responds.