[Update, Nov. 23, 5 p.m. PT: Bloomberg reports that the Big Fish app has been removed from the app store.]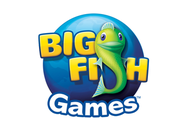 You can already use your iPad for subscription-based access to streaming movies. If a Bloomberg report is to be believed, you'll soon be able to have similar subscription access to games.
According to the report, Big Fish Games successfully lobbied Apple for permission to offer customers subscription-based access to its slate of games—a first for iOS. Big Fish's reportedly plans to charge $5 per month (with that fee increasing to $7 per month after more games are added) for what Bloomberg describes as "dozens of titles."
From within the forthcoming Big Fish app, customers will be able to "stream" games like Mystery Case Files and the Mahjong Towers series. One significant caveat of the planned approach is that it will reportedly require that you be connected to Wi-Fi in order to play, so that the app can communicate with Big Fish's servers.
Bloomberg further reports that Big Fish will offer a free version of the subscription game service, which will limit gameplay to 30 minutes per day, and include in-app advertisements.
Whether customers will take to the all-you-can-eat buffet approach is, of course, an open question. Casual gamers may well rejoice at the free, time-limited option, if their daily gaming is limited. More active gamers may be comfortable with the monthly fee and Internet connectivity requirement, though it's also possible many will choose to stick with the more traditional approach of buying a game and owning it outright—including the ability to play it even when offline.
Reached for comment on Wednesday, Big Fish Games said that access to its Play Instantly subscription service is only available via invitation at this point. It plans to open up the system to customers throughout the U.S. in early 2012, expanding it to other devices and countries throughout the year.
"The new Play Instantly service is a natural extension to our business that offers our customers a new way to experience the games they love," Big Fish said in a statement provided to Macworld. "We will continue to focus and invest on engaging and delighting our customers across our 10 PC/Mac direct-to-consumer portals and by way of native mobile apps."
Apple did not respond to a request for comment.
Updated at 1:30 p.m. PT to add comments from Big Fish Games.