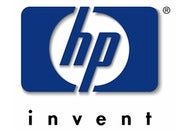 HP CEO Meg Whitman expects Apple to take over as the world's number one PC maker in 2012 but thinks her own company will bounce back in 2013.
Speaking to Le Figaro, Whitman said that she expected Apple to take top spot from HP. According to data from analysis firm Canalys the next version of the iPad is likely to be the product to tip the balance in Apple's favor.
"HP and Apple will fight for top position in Q4, but Apple may have to wait for the release of iPad 3 before it passes HP," Canalys Analyst Tim Coulling said last week.
However, Whitman says that HP will bounce back when "the products that I have influence on to make it to the market," she told the French daily newspaper. "We will try to be champions again in 2013."
Whitman was appointed CEO of HP in September, taking over from Leo Apotheker.