As veteran Mac Gems readers know, I rarely cover software sales or promotions in this space, and when I do, it's only because one or more of my favorite Mac Gems are being offered at a stop-reading-now-and-go-buy-it price. The last such promotion I covered was back in May, when a Productive Macs software bundle included eight programs for $30, and seven of those programs were Mac Gems.
I'm covering another Productive Macs bundle today, and for much the same reason: This time around, Productive Macs is offering eight productivity-focused programs for $40. Six of those are Mac Gems, with two among my favorite Gems of all time. (Disclaimer: That list of favorites is in need of an update, though everything on it is still great.) Another of the apps, while out of the Mac Gems price range, is an an Eddy Award winner, and the last earned a 4.5 rating in its Macworld review.
Here's what the latest Productive Macs bundle gets you for a measly $40:
LaunchBar ( ; normally $35): Macworld editors frequently come to virtual blows over which launcher utility is the best, but while there's growing love for Alfred, the most popular around the office remains LaunchBar. From launching apps to opening documents to browsing files to controlling iTunes to accessing contacts to performing Web searches to performing calculations to running scripts to working with multiple clipboards—each of those actions accessed by typing just a few keystrokes—LaunchBar has become the Swiss Army Knife of our daily Mac use.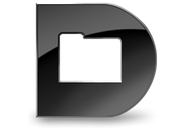 Default Folder X ( ; normally $35): This systemwide utility adds much-needed improvements to OS X's Open and Save dialog boxes. As the name implies, it lets you assign a default folder for each application, but it also makes it easy to access recently used and favorite files and folders, as well as open Finder windows, from within Open and Save dialogs. I haven't reviewed Default Folder X in a while, but it remains one of my favorite OS X add-ons. (My most-recent review was back in 2006, though I did a video overview of version 4 more recently.)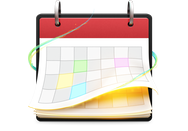 Fantastical ( ; normally $20): We liked this Mac Gem so much that we gave it a 2011 Eddy Award. Through its systemwide menu, Fantastical lets you view and edit your schedule, including creating new calendar events using natural language. It works with any calendar you've set up in Apple's iCal, BusyMac's BusyCal (below), or Microsoft's Entourage or Outlook, as well as with MobileMe, iCloud, Google Calendar, and Yahoo Calendar accounts. For many people, this beautifully designed app can replace a full-blown calendar program such as iCal.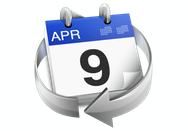 BusyCal ( ; normally $50): Though not a Mac Gem—it's price is out of the Gems range—BusyCal is a Macworld favorite (and 2009 Eddy Award winner) because it's what iCal should be, and more. BusyCal is what you'd get if you took the interface of Snow Leopard's faux-leather-free version of iCal, removed many of iCal's annoyances, added a bunch of requested options and full support for Google Calendar, and improved the sharing and syncing features. It's why many Macworld editors haven't opened iCal in months.
Cashculator ( ; normally $30): This unique personal-finance application focuses not on what you've spent, but on helping you forecast your future income and spending. Instead of importing your bank statements and credit-card records, you just enter your income and budgeted expenses to view how the two compare and how they affect your long-term cash balances. You can even generate multiple scenarios to see how changing one or more inputs will affect your bottom line.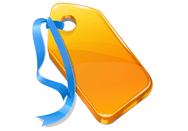 Tags ( ; normally $15): Tags lets you use a convenient keyboard-shortcut and a file browser to label files, folders, contacts, and more with as many meaningful-to-you keywords as you like. You can then use those tags in Spotlight searches and within the program's tag browser. For example, you could tag all files related to your kids' education with a School tag and then create a Smart Folder in the Finder listing all school-related Microsoft Word documents.
Home Inventory ( ; normally $29): If you've ever wanted to do a thorough inventory of your home's contents—for insurance reasons, or just so you can better identify candidates for spring cleaning—Home Inventory makes it easier to do so than walking around with a pen and a pad of paper. For every item you catalog, built-in fields cover data such as brand, model, serial number, and more, and you can create your own custom fields. You can add existing photos to records, or use your Mac's iSight camera to take quick snapshots. You can also track warranty status, and even import each product's original receipt to keep it handy.
NoteBook ( ; normally $50): Like BusyCal, NoteBook's price means it's normally not within the purview of Mac Gems, but it's nevertheless a gem of a Mac app, helping you organize notes and other snippets of information across multiple pages and virtual notepads. In addition to typing your own text, you can import text files, PDFs, movies, Web clips, Address Book cards, and photos. A Mac OS X service makes it easy to grab content from within other applications, basic drawing tools let you create graphics, and you can add voice annotations to any note page. The app even indexes the contents of your various notebooks to make it easy to find specific information.
Productive Macs is also having a raffle to give away ten copies each of five other programs. Two of those, Printopia ( , a 2011 Eddy winner) and Soulver ( ), are Mac Gems; the others are Hype ( ), Flow, and DesktopShelves. To be eligible for the raffle, you need to either buy the bundle, follow Productive Macs on Twitter, or like Productive Macs on Facebook.
The Productive Macs bundle is available from December 5 to December 19, 2011. If you've ever considered trying out some of these apps, it's a great deal. Even if you've already purchased a few of the individual apps, you may find the bundle worth it to get the others—and you can give your duplicate licenses to a lucky family member or friend.
Note 12/21/2011: When writing the original version of this article, I accidentally used an affiliate link rather than the base Productive Macs Bundle URL. (I had signed up for an affiliate link for personal use, and I apparently copied and pasted that URL instead.) I've corrected the link, and we're donating all the proceeds from original affiliate link, regardless of whether or not they were earned through this article, to a local school.