At a Glance
Expert's Rating
Our Verdict
The Macworld editorial staff picked ten hardware winners as the best products of 2011. Take a look at the list to find the products that impressed us most.
11-Inch MacBook Air
The MacBook Air has come a long way since its introduction in 2008. Once thought of as an underpowered and overpriced laptop, the MacBook Air has evolved into a machine that strikes the perfect blend of portability and processing power. The 11-inch MacBook Air ( ) is Apple's smallest laptop, but it might have had the most impact on the company's Mac lineup.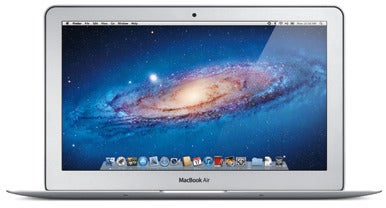 The 2011 11-inch MacBook Air features an Intel Core i5 processor that's more than capable of handling every task, as well as a few heavy-duty ones. The key feature, however, is its implementation of Thunderbolt, a new high-speed technology for connecting peripherals. Thunderbolt allows you to use Thunderbolt displays, RAID arrays, and other devices with the MacBook Air. You can also use FireWire, USB 3.0, and eSATA devices if you have the proper adapter. Thunderbolt alleviates the USB 2.0 restriction on the MacBook Air, making it a much more appealing computer.
The 11-inch MacBook Air, when closed, is iPad-like in its size, but it feels like a full-sized laptop. It doesn't feel cramped, thanks to its high-resolution display. Most importantly, it doesn't feel like Apple made compromises in the quality and construction to achieve such a small size ($999 with 64GB flash storage, and $1199 with 128GB of flash storage).—ROMAN LOYOLA
Canon EOS Rebel T3i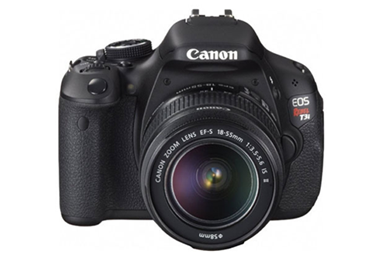 There's certainly no shortage of DSLR cameras, but it's not always easy to find one that rises above the rest. But when it comes to the Canon EOS Rebel T3i ( ), there's no denying that it's at the top of its class. For one, it captures impressive images and videos, and scored the highest marks in image quality out of all the DSLRs we reviewed this year. Noteworthy features don't stop there—the 18-megapixel camera boasts full HD video recording, wireless flash control, nine auto-focus points, 3.7 fps, the ability to set the maximum speed for Auto ISO, and more.
Beyond its image-taking capabilities, the Rebel T3i also sports a well-designed body, with an adjustable LCD monitor that you can swing out and into a variety of different positions. Image filter-lovers will love playing with the camera's built-in Creative Filters mode that lets you add filters such as Fish-Eye Effect and Miniature Effect in the playback menu. This is far from a toy-camera, though; it's a top-notch option whether you're an entry-level photographer looking to purchase your first DSLR or an avid hobbyist wanting to make an upgrade. And it doesn't hurt that the camera plays nice with Macs and Apple's imaging software ($800 with 18 to 55 mm lens).—ALEXANDRA CHANG
Apogee Jam
The Apogee Jam ( ) is a simple to use, high quality guitar interface that works with your iOS devices as well as your Mac. A little bigger than a Bic cigarette lighter, the Jam has a clean and simple design. A 1/4-inch input on the bottom lets you connect your electric guitar or bass using a standard instrument cable. A connector on the top allows you to connect one of two included cables: a 1 meter USB 2.0 cable that connects to your Mac or a 0.5 meter cable that fits into your iPhone or iPad's dock connector. Most other iOS guitar interfaces use the headphone jack to connect, but the dock connector provides a cleaner signal with less unwanted noise.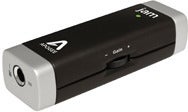 The Jam also includes a gain slider, that lets you easily adjust your input level, while a small multicolor LED flashes red if your level is too high. The Jam is bus-powered, so no battery or external power is required.
With its clean clear signal and the unique versatility to work with your iPhone, iPad, iPod Touch and your Mac, the Apogee Jam is a must-have guitar gadget ($99).—JAMES GALBRAITH
Apple iPad 2
At the time of its release, the iPad 2 ( ) had a daunting task ahead of it. It followed the original iPad, the "the most successful consumer product ever launched," according to Steve Jobs. The iPad 2 also entered a tablet market with Android-based competitors that didn't exist when the original iPad made its debut. Fortunately, the iPad 2 was able to continue the momentum set by the original iPad, and help Apple capture a vast majority of the tablet market.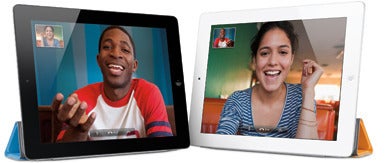 With a new dual-core A5 processor and improved graphics, the iPad 2 is noticeably faster than its predecessor. A pair of new cameras allows iPad 2 users to make FaceTime calls, as well as use the iPad 2 to take photos and shoot 720p video. Apple also improved the support for HDTVs and HD video; with the proper adapter, the iPad 2 outputs HD video at resolutions up to 1080p, as well as Dolby Digital surround sound. All these new features in a device that's actually thinner and lighter than the original.
Perhaps best of all, Apple didn't change the prices for the iPad 2. That meant bad news for competitors, who are still trying to catch up the iPad. With the iPad 2, Apple reset the standard of excellence for tablets, and that's good news for consumers ($499 to $829).—ROMAN LOYOLA
Juice Pack Plus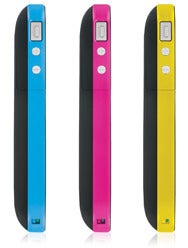 Some days, you know you're going to work your iPhone hard. You face two choices: Fearfully watch the battery percentage tick down and dread the worst, or get an external battery pack. Oodles of vendors sell oodles of battery packs for the iPhone 4 and 4S, but none can beat Mophie's Juice Pack Plus ( ).
It's slim, and it packs 2000 mAh (milliamp hours) of power, meaning it packs enough oomph to more than double your iPhone's battery life. The rubbery case feels quite grippy, and the case's buttons offer an equally satisfying tactile feel. Too many two-piece battery cases use cut-outs over the iPhone's buttons, an approach that leads to flimsy-feeling caps and harder-to-press buttons; the Juice Pack Plus avoids that pitfall.
There are a few features every iPhone battery pack should offer, and the Juice Pack Plus includes them all: It has an on/off switch to toggle when it powers your phone; it includes four LEDs to indicate its current charge level; you can charge your phone and the battery simultaneously (and even sync with your Mac, if you so choose, through the battery), and it dramatically improves your iPhone's battery life. I don't leave home without mine ($100).—LEX FRIEDMAN
Jawbone Jambox
Jambox ( ) by Jawbone starts out by looking great. It's small, colorful, and sturdy—the rubber casing makes you comfortable tossing the device in your bag. But as good as this portable Bluetooth speaker looks, it sounds even better.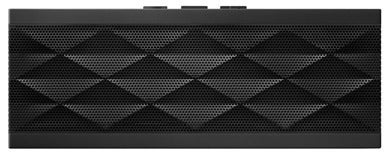 Whether you pair the Jambox with your iPhone, iPad, or Mac, you'll get room-filling sound that's all the more impressive when you consider the device's size: just 6 inches wide, 2.2 inches deep, and 1.6 inches tall. And because Jawbone lets you update the Jambox's software over USB, a good thing keeps getting better.
LiveAudio, a recently-released free update for the speaker, creates mind-bending pseudo-3D music effects; on well-mixed songs, you hear instruments and vocals that you may have never noticed before–and some music sounds as if it's coming from surround and rear speakers that aren't there. Another recent update, Sound Clarity, gets even bigger sound from Jambox than it already offered, and that's saying something.
Even better, the Jambox relies on a long-lasting built-in, rechargeable battery. The company promises eight hours of battery life; I consistently get more.
The Jambox offers a great way to listen to music: It's easy to take with you, and it sounds terrific ($200).—LEX FRIEDMAN
Nomad Brush
There have been a veritable plethora of styluses flooding the market since the iPad's release in 2010. Some target writers, some focus on navigation, and others—like the Nomad Brush ( )—seek to help you create works of art through painting and drawing. There are many styluses in this category as well, but the Nomad Brush eschews the typical aluminum-and-rubber-nib trappings of most pens on the market for a more traditional look and feel: The company's original Nomad Brush, from almost every angle, resembles a traditional watercolor paintbrush.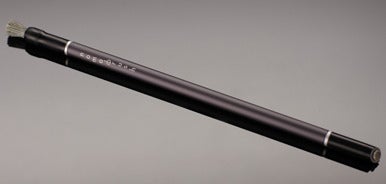 Using a blend of natural and synthetic fibers, the stylus retains the feel of working with a paintbrush and incorporates full Multi-Touch support, allowing you to paint and draw on your iPad, iPhone, or other mobile device with ease. Since its initial release, the company has further iterated on the design, offering up short-tip versions for detail work, a miniature stylus for iPhone painting, and a dual-tip brush for painting and navigating.
There are already competitors lurking in the waters attempting to capitalize on the Nomad Brush's success, to be sure—but this artistic stylus keeps on blowing them all away ($20 to $39).—SERENITY CALDWELL
Pegasus R6
When Apple released new MacBook Pros in early 2011, they featured Thunderbolt, a new connectivity technology capable of high-speed data throughput. Thunderbolt peripherals, however, took a little while to come to market. Promise was among the first with its Pegasus R6 RAID array, and it was well worth the wait.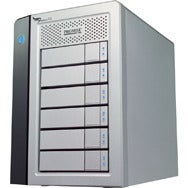 The R6 is, in a word, fast. Our lab tests showed that the R6 using Thunderbolt was nearly seven times faster than FireWire 800 in the AJA System Read test, which simulate data transfers done by professional video equipment. The AJA System Write test results were even more impressive; the R6's Thunderbolt results were 11 times faster than FireWire 800.
The R6 features six 7200 rpm 2TB hard drives, which are preconfigured as a RAID 5, but you can use the included easy-to-use utility to change the RAID to level 0, 1, or 10. The drives are hot swappable, so you can replace a drive on the fly. And the R6 has two Thunderbolt ports, so it's easy to daisy chain multiple Thunderbolt devices.
You'll need to buy a $49 Thunderbolt cable separately, but it's a small additional cost you'll have to pay when you consider the speed you'll get with the R6. If you have a Thunderbolt Mac and edit video, audio, or images, or you perform some other disk-intensive task, you'll quickly appreciate the Pegasus R6 ($1999).—ROMAN LOYOLA
Thunderbolt Display
While Thunderbolt storage peripherals continue to slowly trickle out to market, Apple's 27-inch Thunderbolt Display ( ) lets owners of Thunderbolt-equipped Macs take advantage of the new technology.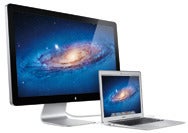 The Thunderbolt Display has a lot in common with Apple's 27-inch LED Cinema Display ( ), in fact they look identical from most angles, cost the same, and use identical 2560 by 1440 pixel, LED backlit screens. The major difference is in the back of the Thunderbolt Display, where you'll find three USB 2.0 ports, a FireWire 800 port, a gigabit ethernet port and a Thunderbolt port—that's twice as many connection ports than the LED Cinema Display.
Compatible only with those Macs with Thunderbolt, this display should be most attractive to owners of the 2011 MacBook Air, as the Thunderbolt Display brings some seriously fast I/O connections never before available to Apple's smallest laptop. Before the Thunderbolt Display, connecting a MacBook Air to a wired LAN required an optional USB to Ethernet connector, and external drives were limited to pokey USB 2.0 transfer speeds. Now, MacBook Air users can use gigabit ethernet and FireWire 800 through the Thunderbolt Display while waiting for Thunderbolt drives to become more available and more affordable ($999).—JAMES GALBRAITH
Play:3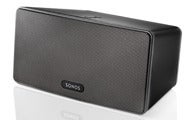 It's rare to find companies that produce products that offer elegant design, ease of operation, and software and hardware that work in harmony. Apple is one such company, Sonos—makers of multiroom music systems—is another. This year's best example is the Play:3 ( ), a reasonably-priced powered stereo speaker system that allows you to easily stream your iTunes library as well as Internet-based music (including Internet radio, Pandora, Spotify, Rhapsody, MOG, Rdio, Last.fm, SiriusXM, and iheartradio) throughout your home.
Not only does the Play:3 offer solid sound, but it can be easily controlled from any iOS device with Sonos' free Sonos Controller app for iPhone or iPad. And, as a Sonos product, it integrates with other Sonos network players allowing you to incorporate it into a whole-home audio system—one where you can choose and play different music in each room.
We've been hot on Sonos products for a long time thanks to this kind of design and integration. This year we sing its praises with an Eddy award ($299).—CHRISTOPHER BREEN