One of the major factors behind the iOS platform's emergence as a major player in the gaming is the variety of games available to iPhone, iPod touch, and iPad owners. Browse your way through the App Store's gaming section, and you're likely to find games that appeal to just about every taste. Our list of award-winning games for 2011 mirrors that versatility, with each of our winning apps bringing something unique to the table.
Tiny Wings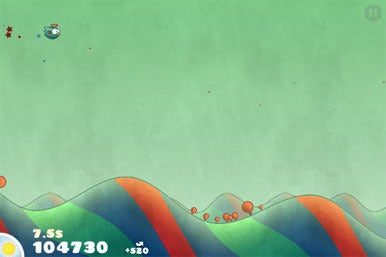 Tiny Wings illustrates just how much fun you can have with a seemingly simple game. There's nothing complicated about the gameplay in Andreas Illiger's iPhone app—tap the screen and release to help a squat, bug-eyed bird build up enough momentum sliding down hills to take flight—but Tiny Wings throws up enough mini-challenges to keep you coming back for more. When you do return to the game to pull off feats like collecting a certain number of coins or reaching a far-off island, you'll notice that the landscape has changed; Tiny Wings uses procedural generated graphics so the look and patterns of the multicolored islands changes on the fly. Tiny though the game may be, it packs in a lot of staying power.—Philip Michaels
Zombie Gunship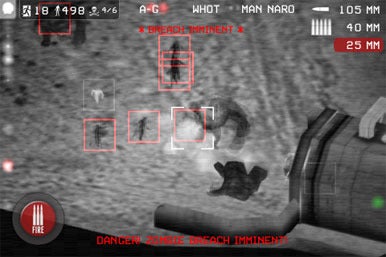 Zombie Gunship also keeps things simple, opting for grainy black-and-white graphics on a platform where rival games tout their high-definition look-and-feel. On Zombie Gunship, though, the low-tech approach works, adding to feeling of menace and isolation as you fly above an apocalyptic landscape, picking off zombies and rescuing survivors. Every detail in this app from Limbic Software—from the crackle of your plane's radio to the way the screen vibrates when you fire off a howitzer—makes Zombie Gunship feel like a spooky, low-budget movie you'd stumble across on cable TV late at night. It's why in an App Store crawling with zombie-themed games, this one is far and away our favorite.—Philip Michaels
Super Stickman Golf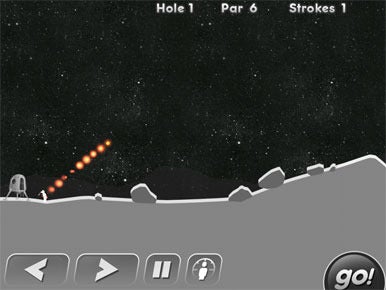 Other games stood out thanks to their ability to take advantage of multiplayer support. Super Stickman Golf is certainly a fun, fast-paced golf game that has more in common with classic tank-shooter Scorched Earth: Pick the angle and power of your shot and let 'er rip. As you progress, you'll unlock a variety of power-ups to enhance your game. But the real challenge in Noodlecake Studios's app begins when you take on your friends in a fast-paced frenetic free-for-all via Game Center or locally via Bluetooth—the goal here, unlike in real golf, is to be the first to sink your ball, no matter how many shots it takes. It's the most fun you can have on a golf course that doesn't have tiny windmills.—Dan Moren
Real Racing 2 HD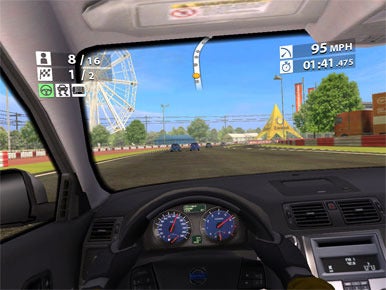 Real Racing 2 HD takes its multiplayer functionality beyond your iOS device. Firemint's iPad game—as well its iPhone counterpart, Real Racing 2—exploits the AirPlay mirroring featuring introduced with the iOS 5 update. Now, a multiplayer race hosted on an iPad 2 or iPhone 4S can beam its way onto your HDTV via an Apple TV set-top box, so that you and your friends can watch all the action on a larger screen. The enhanced multiplayer features take what already was one of the top iOS racing games and ushers it into a new era for mobile gaming.—Philip Michaels
Toca Tea Party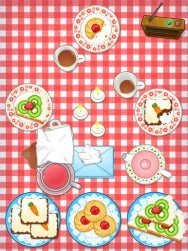 Toca Boca's apps for kids aren't nearly as advanced as some of the other games on this list, but they're no less impressive for their ability to incorporate iOS devices into the way that kids play. Perhaps the best example of what Toca Boca does is the developer's Toca Tea Party offering, which transforms the iPad into the tabletop for a tea party that friends, stuffed animals, or even parents can gather around. A tap of the screen helps devour the assorted pastries or sip on the provided beverages; there's even a virtual tissue box to help clean up spills caused by errant taps. The controls are simple enough for even the smallest of fingers to master, and the little touches—a radio that plays different music and different patterns of tablecloths and plates—are sure to delight. More important, though, Toca Boca's apps tap into the most important feature of all—your kids' imaginations.—Philip Michaels
Superbrothers: Sword & Sworcery EP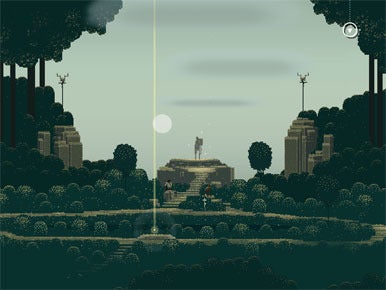 Our final winner falls on the opposite end of the iOS gaming spectrum. With its retro-inspired graphics and evocative score, Superbrothers: Sword & Sworcery EP from Capybara Games is one part epic adventure game, one part nostalgia trip, and one part concept album. You take the role of the unnamed Scythian, in search of the legendary Megatome; along the way, you'll be forced to do combat with the unspeakable evil of The Gogolithic Mass. But the game's more than just your average fantasy epic; a wry, tongue-in-cheek sense of humor and the clever puzzles amuse and intrigue respectively, and the music and visuals keep you glued to the screen from start to finish.—Dan Moren
Note: When you purchase something after clicking links in our articles, we may earn a small commission. Read our affiliate link policy for more details.