Our three favorite iOS music apps all have something in common, and it's not just the fact that they each offer great ways to make music on the go. Rather, this trio appeals to all iOS device owners. From experienced musicians to someone who's hardly ever picked up an instrument, there's something here to spark your lyrical muse.
Capo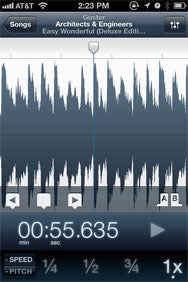 Whether you're a full-fledged musician or someone who just likes to learn the occasional top 40 hit, figuring out a song without sheet music can be difficult. Capo makes the task go much more smoothly. SuperMegaUltraGroovy's app lets you play any song without DRM in the music library of your iPhone or iPad. From there, you can slow the song down, adjust the pitch, or add markers and loop points to help you master the particulars of playing back a tune. Capo's flawless execution and gorgeous interface make it a no-brainer for interested musicians, especially if you're practicing on the go.—Serenity Caldwell
Animoog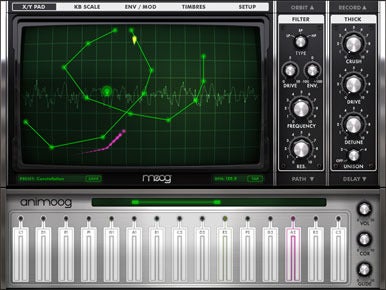 The App Store also happens to feature a lot of terrific virtual synthesizer recreations. Trouble is, most require that you know how to operate a real synthesizer, which can be challenging for those new to it. Animoog is an iPad-only polyphonic synthesizer from Moog Music that new and experienced players can both enjoy. Unique to Animoog is an interface designed specifically for touch-control rather than one that mimics a real-world instrument. Additionally, the app's X/Y pad and keys allow you to modify the character of notes as you play by simply sliding a finger or swiping across the pad. It features great, thick sounds and controls that are easily accessible while you play.—Christopher Breen
GarageBand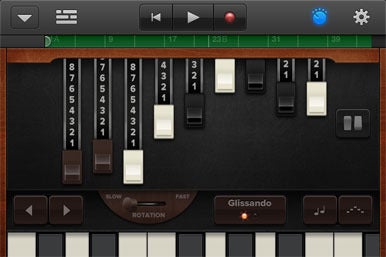 Likewise, GarageBand is designed with both musicians and the tin-eared in mind. As a result, Apple's offering may be the finest music-making app you can buy for $5 or less. Featuring a solid collection of virtual instruments (drums, guitar, keyboard, bass, and sampler) and audio loops, eight-track recording, modeled amplifiers for guitar players, and autoplay modes that allow anyone to make music, the latest version supports 3/4 and 6/8 time signatures, lets you configure custom chords for autoplay instruments, and works with the iPhone and iPod touch. Musician or not, GarageBand's iOS incarnation is a must-have app.—Christopher Breen
Note: When you purchase something after clicking links in our articles, we may earn a small commission. Read our affiliate link policy for more details.