This is the third year we've handed out App Gems awards to the top iOS apps. And each year, we've noticed a few familiar faces among the leading contenders. Certain apps could claim a trophy every year—they embody the best of what the iOS platform has to offer and continually introduce improvements and enhancements that make them the class of the App Store. To recognize this ongoing level of excellence, we've created the App Hall of Fame. Five iOS favorite make up our inaugural class of perpetually top-notch apps.
1Password Pro
There aren't many apps that can command a $15 price tag. But 1Password Pro has never made me regret my investment.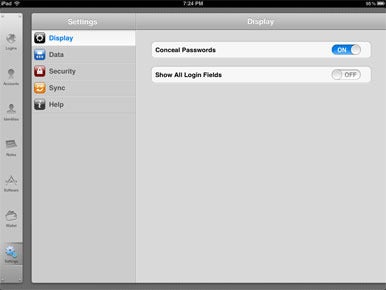 The secure password-management and account information tool from Agile Web Solutions works as well on the iPad and iPhone as it does on the Mac—which is to say, superbly. You can keep your passwords and other sensitive information, including credit card numbers and PINs, software key codes, secure notes, and personal info for filling out Web forms all under 1Password Pro's protection. Remember the password for 1Password Pro, and you can forget all the rest—and rest easy knowing that you can set the app to "auto-lock" in one minute, protecting your most crucial data even if your iPad or iPhone should go missing. The app is frequently updated and is easy to sync over Wi-Fi with 1Password on the Mac or on your other devices. Best of all, it's easy to use.—Jeff Merron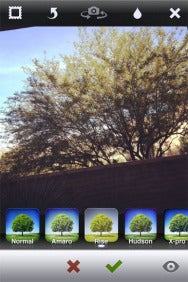 Instagram
It may not have been the first app to offer clever, low-fidelity filters for your photographs, and it obviously wasn't the first social network. But by brilliantly combining the fun of photo manipulation with the delight of sharing the finished products, Instagram from Burbn created an enduring photography community. Steady improvements—live filter previews, higher-resolution photos—are welcome, but Instagram's best feature is its core simplicity: Browsing through photos is effortless, and sharing your own is a snap.—Lex Friedman
Flipboard
Flipboard makes browsing Web content delightful. It's not a browser, not an RSS reader, and not a deferred-reading service like Instapaper—it's a Best Of compilation of all three.
At launch, the app merely pulled links from Twitter or Facebook feeds; now, it's integrated with an impressive array of partners from The New Yorker to Rolling Stone. As it's matured, Flipboard has become the poster child for iPad app excellence: The app is laughably simple to navigate, makes browsing and reading from a surfeit of Internet sources a pleasure, and integrates brilliantly with other Web services. And as the year draws to a close, iPhone and iPod touch owners can now see what iPad users have been raving about, as Flipboard has made its app universal.—Lex Friedman
Instapaper
One spot on my iPad's dock is devoted to Instapaper, the app (and corresponding Web service) from Marco Arment for distraction-free reading of longform content you find online.
At least, that's what Instapaper once was. Over time, the app hasn't merely scored the usual refinements you expect from aging apps—interface improvements, faster performance, and the like; it now offers clever ways to discover more great content, by looking at what your friends are reading and enjoying. The Web will always offer more articles to read, and Instapaper will always offer the best way to read them.—Lex Friedman
MLB.com At Bat
Updated with a new version annually, MLB.com At Bat started out as a good app and has just kept getting better.
Major League Baseball was the first sporting league to embrace the iPhone, offering an app with scores, video highlights, live audio of every game, and (for subscribers) live out-of-market video. The pitch-by-pitch Gameday interface uses video-game graphics to depict parks and players. Live look-ins provide quick-hit video of key portions of a game. There's even a set of social-networking tools that let you keep track of the games you've attended and, in certain parks, even order food that's delivered to your seat. If you're a baseball fan with an iOS device, this app should be on the first page of your home screen from April through October.—Jason Snell