Apple's designers surely didn't mean for the iPhone's sleek design to be covered up, but failing to give it a protective case leaves the device vulnerable to smudges and scratches–or, worse, shattered glass and bent metal. To minimize the risk of serious damage, consider using a protective case. Here's a quick guide to shopping for iPhone protection, along with a rundown of the most common types of cases and some examples of each type.
Shopping Tips
Whichever type of case you choose, make sure it doesn't block the iPhone's bottom-mounted speaker, microphone, and dock-connector port; top-mounted headphone jack and microphone; the camera lens and flash on the back; and the camera lens, light sensor, proximity sensor on the front—unless, of course, the case is designed so that you remove your iPhone to use it. Similarly, if you like to use dock-cradle accessories, make sure the case is easily removable, as many of docking accessories, such as speaker systems, are not compatible with cases.
Note that the iPhone 4S has the exact same button layout as the Verizon (CDMA) iPhone 4, which is slightly different than the button layout of the AT&T (GSM) iPhone 4. This means that some early cases made specifically for the AT&T/GSM iPhone 4 won't fit the CDMA iPhone 4 or any iPhone 4S. Make sure you choose a case that fits your specific iPhone model.
Case types and recommendations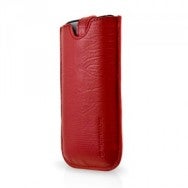 Pouches and Sleeves: Pouches and sleeves completely encase your iPhone to protect it from scratches. Some even provide extra padding to help guard against bumps, drops, and shocks. These cases tend to be relatively inexpensive, though many also limit access to the device's touchscreen—you have to pull out your device to access features. Recommendations: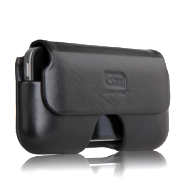 Holsters: Holsters let you store your iPhone on your belt or bag strap for easy access, but you need to take the device out of the case to use it. Recommendations: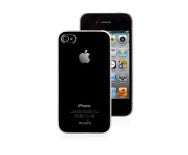 Shells: If you don't need a lot of protection—for example, if you keep your iPhone in your pocket, a purse, or a laptop bag—a shell-style case is right up your alley. These rigid cases enclose most of your device in a thin layer of rigid plastic or metal, offering protection against minor bumps and scratches, but not hard drops. The cases also leave your device's entire screen and all controls fully accessible, and tend to have a slim profile that doesn't add bulk to the phone. If you don't want to hide your iPhone's shiny surface, consider a shell made of hard, transparent plastic. Some shells also include belt clips, though clips that can be removed without leaving a nub sticking out on the back are generally preferable. A tip: We prefer shells with sides that protrude ever-so-slightly past the iPhone's screen, so that if you set the phone down screen down, the phone rests on the case sides, rather than on the screen. Recommendations: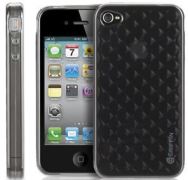 Skins: One of the most popular types of cases, skins enclose your iPhone in a layer of silicone rubber or a similar flexible material. Thinner skins prevent scratches without adding much bulk, whereas thicker skins provide extra shock protection. Both give your device some grip; the downside of a skin, however, is that because of that grip, getting your device out of your pocket can be a minor hassle. Many skin cases are easy to remove, which is convenient if you want to use your iPhone with accessories that work only on a naked iPhone. Recommendations: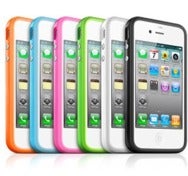 Bumpers: With the iPhone 4, Apple popularized its Bumper case, which is basically a protective band that wraps around the edge of the phone. Although a bumper-style case doesn't offer the same protection as a standard case—especially for the phone's glass back—it does protect against many drops while leaving your iPhone's beauty undisguised. Recommendations: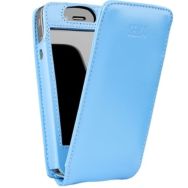 Flip cases and wallets: Flip cases offer complete protection, thanks to a screen cover that flips open for access. Although these cases tend to be a bit bulkier than most, they offer a good compromise between protection and convenience. Some also include a pocket for cash, credit cards, or an ID, and a few even convert into a stand for watching videos or photo slideshows. Recommendations: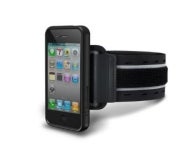 Armbands: If you listen to music on your iPhone while working out, you'll want a case that offers shock resistance, some amount of moisture protection, and convenient carrying options. You'll find such cases in the other categories here, but many people prefer exercise armbands, which strap onto your upper arm to keep your iPhone safe but accessible. Recommendations:
Screen protection and body films: Many iPhone cases include a clear, flexible, adhesive film that protects the phone's glass screen from scratches, but if you prefer to carry your iPhone au naturel—or if you want a higher-quality film—you can purchase a screen protector separately. The best are basically invisible and don't affect the iPhone's touch-screen sensitivity; some offer an anti-glare finish, and some are also available in full-body versions that protect the entire iPhone from scratches without adding bulk or obscuring its stylish appearance. Recommendations: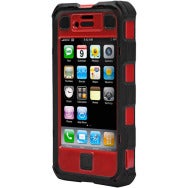 Ultimate protection: People who treat their devices roughly or venture into harsh environments will want a case that offers complete protection against shocks and the elements. These cases can add significant bulk, and may make your device's buttons and ports difficult to access, but you won't have to worry about damaging your phone if you drop it. Some even keep out sand and water. Recommendations: