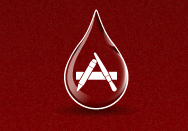 A one-day-only initiative is aiming to raise money for Charity: Water by selling you Mac and iOS apps. Apps For Water is an independent money-raising event from Gaucho Software, with a slew of participating developers and apps; on December 20, all proceeds from the sales of the involved apps will get donated to the charity.
Several apps involved in the Apps For Water promotion are Mac Gems, including Ecamm's Printopia and PhoneView and Smile's TextExpander. Some developers are lightly discounting the prices of their apps; others are offering special water-related promotion codes to get the discounts.
Charity: Water provides clean water to people in developing nations; the charity says that nearly one billion people worldwide lack access to a regular source of safe, clean water, and that 2 million people die annually from diseases related to that water scarcity.
Gaucho Software developer Mike Piatek-Jimenez announced the initiative in early December on his blog, inviting other developers to join in. The Web development group Trumper Forsyth & Kline donated the Apps For Water website.
Apps for Water includes close to 30 Mac apps, and nearly as many iOS apps.