iPhone photography is making its leap into the art world with the launch of the International iPhoneography Show, currently being held at the Soho Gallery for Digital Art in New York City. Founded by iOS and Mac photography app developer Macphun, in partnership with Mobitog, an online forum for iPhone photographers, the show features hundreds of iPhone photographs shot by amateurs and pros alike.
The International iPhoneography Show started on Friday, December 16 and will be on display at the Soho Gallery for Digital Art through December 22. But this isn't your typical display of on-the-go Instragram shots of latte art and cute kittens. According to Alex Tsepko of Macphun, the show received close to 10,000 photo submissions from more than 1500 photographers. Out of those images, 200 of the most artistically compelling were chosen for the show.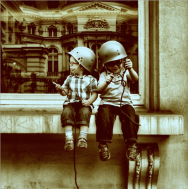 For this crowd, there is no question about whether iPhone photography is a legitimate form of art. "iPhoneography is art already, it is trending and just getting bigger. There are even different schools of iPhoneography, promoting different techniques and approaches," Tsepko said. The iPhone in particular was central to this show—only photographs taken using the device and edited with Macphun's FX Photo Studio iOS app were accepted.
"Apple does a really good job of bringing people together around something," Tsepko noted. "No other device in the world is both affordable and let's practically everyone feel like a photo pro with such a vast variety of photo apps."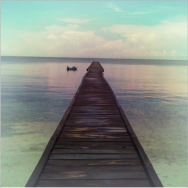 The abundance of iOS photo-taking and -editing apps, iPhone camera accessories, and blogs dedicated to camera phone photography certainly help grow the iPhone photography community. This summer, the iPhone 4 topped the charts as the most popular camera used on Flickr. In October, the first conference devoted to mobile photography—with a heavy emphasis on the iPhone camera—was held in San Francisco.
For the future, the team behind the International iPhoneography Show hopes to exhibit in other cities as well, though it's unclear whether these shows will also require photographers use Macphun photo-editing software. According to Tsepko, discussions about exhibiting in such places as Toronto, Paris, and London are already in the works. The plan is to host exhibits on a regular basis, around the world, and one day being able to have iPhoneography shows in larger museums.