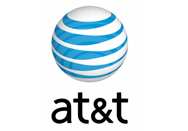 AT&T has scrapped its plans to purchase rival mobile carrier T-Mobile USA in the face of opposition from two U.S. agencies.
AT&T said Monday it has agreed to end its bid to acquire T-Mobile USA from parent company Deutsche Telekom for $39 billion. AT&T will "continue to invest" in its services, Randall Stephenson, AT&T chairman and CEO, said in a statement.
AT&T will pay a $4 billion breakup fee to Deutche Telekom, with the charge added to the company's fourth quarter financial results. AT&T will also enter into a roaming agreement with the German carrier.
Both the U.S. Federal Communications Commission and the U.S. Department of Justice had opposed the deal.
[Grant Gross covers technology and telecom policy in the U.S. government for The IDG News Service. Follow Grant on Twitter at GrantGross. Grant's email address is grant_gross@idg.com.]