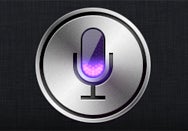 A jailbreak hacker known as chpwn, has developed Spire, a tool that allows those with jailbroken iOS devices to use Siri, Apple's personal assistant voice-control technology. With the help of Ryan Petrich (a jailbreak developer responsible for the popular DisplayOut app, among others), chpwn has created a tool, available via the Cydia repository, that downloads the Siri components to the iOS device directly from Apple (approximately a 100MB download).
Regrettably Spire is not a complete solution. As outlined by chpwn, Apple requires authorization to use Siri. This authorization comes in the form of information sent from an iPhone 4S. To make this work you must set up a proxy server address that shares information from an iPhone 4S—the only iOS device currently allowed to use Siri. chpwn offers a handful of ideas for accomplishing this task.
In related news, an untethered jailbreak for iOS 5.0.1 was recently released. Accomplished through the redsn0w and PwnageTool utilities, the jailbreak is compatible with the iPhone 3GS, iPhone 4, original iPad, and the 3G and 4G iPod touch. It isn't compatible with those iOS devices using the A5 processor—the 2G iPad and iPhone 4S.