The end is drawing nigh…well, the end of the year 2011, at least. Which means it's the time of year when we take a look back at the best products of the previous twelve months. We've given you our annual Eddy Awards for the best overall products of the year and our App Gems Awards for the best iOS apps. Which leaves me with the best Mac Gems of the year.
Unlike our Eddy and App Gems awards, the favorite Gems of 2011 weren't chosen using a grueling process involving the entire Macworld editorial staff. Rather, these 15 products were hand-picked by me—it's one of the perks of the job—from among the roughly 120 Mac Gems we uncovered over the past year. (To be eligible for Mac Gems, a product must be priced at $35 or less and earn a 3.5-mouse rating or higher.)
Whether a product earned five mice or three and a half, these are the ones that I felt truly stood out, either because they did something new and innovative; because they offered exceptional value; or simply because I found myself using them over and over. From managing windows to opening apps, from tweaking Lion to perfecting photos, these inexpensive applications and add-ons will help you get the most out of your Mac without blowing your budget.
Eddy-winning Gems
This year, an unprecedented four Mac Gems were Eddy-Award winners. To some extent, you can thank the influence of the Mac App Store for this, as the store has driven down the price of Mac software. The result is that great Mac software is less expensive than ever—indeed, more Mac Gems were under consideration for Eddy Awards this year than in any previous year.
Allow me to borrow generously from our Eddy descriptions of these apps:
Alfred 0.8 ( ; free; Powerpack, $18): We're big fans of launcher utilities, which let you launch apps, open files, and perform other Mac tasks with a few quick keystrokes. The top dogs have long been LaunchBar, Butler, and Quicksilver, but Alfred joined the pack this year and quickly became the favorite of a few of my colleagues. On its own, Alfred doesn't have as many bells and whistles as the other three, but it's easier to use, and if you add the optional Powerpack, it gains many of the most popular features of those veterans. It's also extensible, so other users can create and distribute Alfred add-ons that run AppleScripts, shell scripts, Automator workflows, and custom file filters.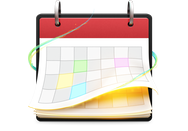 Fantastical 1.1 ( ; $20): This menu-bar-based calendar can, for many people, completely replace a full-blown calendar program such as iCal. It gives you a drop-down calendar plus a running list of upcoming events; and even if you use iCal, BusyMac's BusyCal, Microsoft's Entourage or Outlook, or a calendar hosted on MobileMe, iCloud, Google Calendar, or Yahoo Calendar, Fantastical lets you create and edit events without having to open those programs or websites. You can create new events by simply typing natural-language descriptions: Lunch with Janet Friday at Pasta Palace.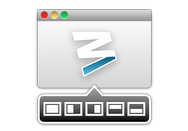 Moom 2.3.1 ( ; $5): This handy utility offers a slew of features for moving and resizing windows, especially if you frequently use particular window sizes and locations. For starters, Moom makes every window's little green Zoom button useful: Move the cursor over that button and you can instantly reposition and resize the current window, either by choosing one of the preset window layouts or by drawing, on a grid representing your screen, the desired window position and size. Alternatively, you can press a keyboard shortcut to bring up Moom's keyboard-control overlay, which offers the same options (and more) for keyboard jockeys. You can also create your own custom window layouts and activate them with a click or a key press, and Moom can even take a snapshot of your screen and later restore all windows to that layout—either on your command or automatically when it senses a different display configuration.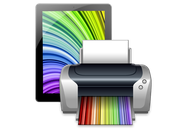 Printopia 2.1.5 ( ; $20): This Mac OS X add-on extends iOS's AirPrint feature by letting you print from iOS devices (or other Macs running Lion) to any or all printers configured on your Mac, no matter how they're connected. But just as useful are Printopia's other features: Using the iOS print dialog, you can save documents to a folder on your Mac (for example, for saving receipts from an online purchases), save documents to your Mac's Dropbox folder (thus making them available to any of your Dropbox-configured devices), send documents to applications on your Mac (for example, to open an iOS screenshot in your favorite image editor, or to send a document to Evernote), or process a document using any of the PDF-workflow options available in OS X print dialogs. Printopia even lets you configure your favorite printer settings—paper size, print quality, and more—for AirPrint printing.
The other 11 standouts
Of the remaining 100+ Gems we reviewed this past year, these eleven rounded out my 15 favorites: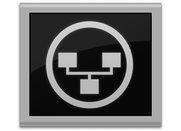 iNet 1.2.1 ( ; $6) and NetSpot 1.1.284 ( ; free): OK, I'm cheating here by counting these two utilities as a single entry. But the two apps, each designed to help you get the most out of your network, complement each other well and cost a whopping $6 together. iNet is a beautiful app that offers an easy-to-use summary of information about your network and the devices on it. NetSpot, meanwhile, is an amazing little utility that uses your MacBook to map out your Wi-Fi network, helping you optimize your coverage area and minimize dead spots.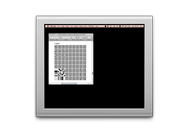 Isolator 4.4 ( ; payment requested): With all the distractions our Macs offer, sometimes we just want to focus—indeed, we get a surprising number of reader requests for focus aids. Isolator offers help by automatically fading (tinting in the program's nomenclature) everything but the frontmost application, the menu bar, and (optionally) the Dock. You can adjust the tint color and level, choose the duration of fades, and even apply various filters to background programs instead of a basic tint. A number of useful settings let you tailor Isolator's behavior to your preferences, and if you want to temporarily disable Isolator, a simple click or key press lets you toggle it off and on. I never thought I needed a focus aid, but after reviewing Isolator, I never uninstalled it.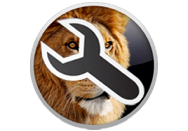 Lion Tweaks 1.3 ( ; payment requested): This catch-all utility for tweaking the behavior of Lion (Mac OS X 10.7) isn't something the typical person would use frequently—in fact, you may use it only once per Mac—but it was nevertheless one of the most popular Gems of 2011 among readers. (Granted, this may say as much about the choices Apple made in designing Lion as it does about the quality of Lion Tweaks.) Interestingly, Lion Tweaks was also among the most disliked Gems of the year, as many Lion fans seemed to feel Lion Tweaks shouldn't exist. Love it or hate it, Lion Tweaks makes it simple to alter nearly two dozen interface and behavioral settings that are normally inaccessible. Since I reviewed it back in September, the utility has gained several additional options, making it even more useful.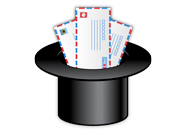 MsgFiler 3.0.1 ( ; $10): My favorite add-on for OS X's Mail email client, MsgFiler is aimed at those of us who'd rather file messages using the keyboard than using a mouse or trackpad. Select one or more messages, press MsgFiler's shortcut and type a few letters of the destination mailbox's name, and press Return. In practice, the filing process is lightning-fast, and it saves quite a bit of clicking and dragging. MsgFiler also makes it easy to switch between mailboxes, copy messages instead of moving them, add labels to messages, and create new mailboxes. How much did this add-on improve my productivity—and spare my hands and wrists from repetitive stress? According to MsgFiler, I filed over 28,000 messages this year using it, which amounts to over 75 messages each and every day. If you file a lot of email in OS X's Mail, MsgFiler is a no-brainer.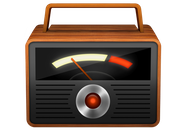 Piezo 1.1 ( ; $10): Every year, one of the most-frequent requests we receive is for ways to record audio playing in particular apps. For example, to record sound that's playing in a browser window, in DVD Player, in a streaming-audio client, or in a VoIP app such as iChat, Skype, or FaceTime. Piezo makes this list at the wire—it was released in December—by offering dead-simple recording of audio from any app or input, and doing it with a charming interface that's fun to use.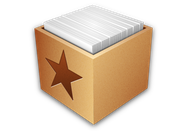 Reeder for Mac 1.1.2 ( ; $10): When it comes to RSS reading, I'm still a devoted NetNewsWire user—at least on the Mac. But I can appreciate the appeal of Reeder for Mac, as it's the desktop version of my favorite iOS news reader. While Reeder can't match the advanced features of NetNewsWire, what it offers is an iOS-inspired interface and nifty gesture controls that make it a natural fit for Lion and Apple's Magic Trackpad (or, of course, a MacBook's trackpad), along with enough features and options to satisfy all but the worst news-feed junkies. And it bests NetNewsWire when it comes to social-media support, letting you share stories to Twitter, Facebook, Evernote, Pinboard, Zootool, Instapaper, and Readability.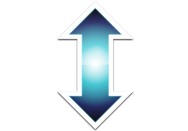 Scroll Reverser 1.4.2 ( ; free): Like Lion Tweaks, Scroll Reverser lets you tweak OS X's behavior—specifically, Lion's inverted scrolling. And like Lion Tweaks, Scroll Reverser is as criticized as it is popular. But for those of us who've tried to avoid the Great Scrolling War of 2011, Scroll Reverser is useful because it lets us choose different scrolling settings for different input devices. For example, I can use Lion's new inverted scrolling on my Magic Trackpad and my MacBook Air's built-in trackpad, but use traditional scrolling with my mouse and trackball. Scroll Reverser also lets you choose whether to reverse both horizontal and vertical scrolling, or just one or the other.
Skitch 1.0.1 ( ; free; Plus account, $20/year): While various beta incarnations of Skitch have been around since 2007, this utility for taking, editing, annotating, and sharing images and screenshots was finally official in 2011. Take a screenshot with one of Skitch's various tools, take a photo with your Mac's camera, or import an image from iPhoto or Aperture, and you can easily resize, crop, annotate, and illustrate it, and then share it via Flickr, MobileMe, FTP/SFTP, WebDAV, or the Skitch website. I haven't seen anything this easy with as many features and options.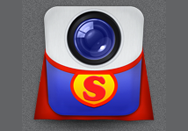 Snapheal 1.0 ( ; $20; currently on sale for $6): For years, the ability to remove unwanted objects from photos—whether those object be blemishes on a face or people in a portrait—was limited to Photoshop experts. Recent versions of Photoshop have made this capability a bit more accessible, but you still need to shell out several hundred dollars for the privilege. Snapheal is an easier and much-less-expensive alternative. Just drag a photo into the app's window, use one of several eraser modes to paint over the object(s) you want to remove, and click Erase. In a few seconds, the chosen item(s) are gone. Snapheal also includes a few useful image-editing tools for retouching and tweaking images without having to switch to another app. Snapheal is useful, it has a great interface, and it's fun to use—what's not to like?
TextWrangler 3.5.3 ( ; free): As a professional tech writer, it's possible that I spend more time in BBEdit than using any other program on my Mac. But BBEdit's little sibling, TextWrangler, is a standout text editor that offers much of the same functionality—syntax coloring, code folding, integrated FTP/SFTP support, text-manipulation tools, multi-file search and replace, regular-expression searching, and much more—for the low, low price of free.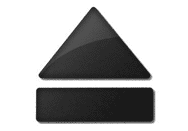 Undock 1.0 ( ; $1): Designed primarily for laptop users, this simple utility makes it easy to pack up and go by automatically unmounting all mounted volumes—removable, network, or both—with a single click or key press. It even safely cancels in-progress Time Machine backups before unmounting Time Machine drives. Once you see Undock's Growl notification, you know it's safe to disconnect and depart. Advanced users can have Undock run Applescripts during the undock action. As with Isolator, once I installed this little utility I never thought I needed, it earned a permanent place on my laptop.
Honorable mentions
A few other Gems stood out this year, but because they were either relatively minor updates of previous Gems or their appeal is somewhat niche-y, I decided not to include them in the list of overall favorites. Nevertheless, they were among the best Gems we covered, and I use several of them every day.
Airfoil for Mac 4.0.2 ( ; $25): An updated version of the excellent utility for sending any audio over AirPlay/AirTunes.
Desktop Curtain 2.1 ( ; $2): A must-have utility for anyone who frequently takes screenshots.
FastScripts 2.5 ( ; $15): A significant update to this menu-bar and keyboard-shortcut utility for script jockeys.
FreeSpace 1.0 ( ; $1): A menu-bar utility for displaying a list of all mounted volumes and the available free space on each, this app also makes it easy to open or eject volumes.
I Love Stars 3.5.3 ( ; $1): A nice update to my favorite utility for rating iTunes tracks.
QuickCursor 2.0 ( ; $5): A nifty little utility that lets you use your favorite text editor any time, and in any application, you have to type or edit text.
Looking for more of the best affordable Mac software? Check out the best Gems of 2010, as well as some older (read: in need of updates) Gems lists: 2010's 10 must-install Gems, the 2009 list of all-time favs, the 2009 list of Gems I'm thankful for and the 2010 list of more Gems I'm thankful for. Want to stay up to date with the latest Gems? Sign up for the Mac Gems newsletter for a weekly email summary of Gems reviews sent directly to your Inbox. You can also follow Mac Gems on Twitter.