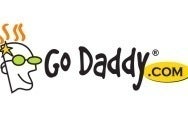 It might not have come as a surprise that Go Daddy's previous support of the Stop Online Piracy Act (SOPA) would have generated a storm of controversy—enough to provoke an exodus of the internet registrar's customers to competing services. But Go Daddy was having none if it. At least until now.
On Thursday, GoDaddy's CEO, Warren Adelman issued a statement admitting that indeed, the public has responded negatively to its support of the proposed legislation, and that as a result, it has experienced an increase in customers transferring their domain name business from the company.
Said Adelman in a statement, "We have observed a spike in domain name transfers, which are running above normal rates and which we attribute to Go Daddy's prior support for SOPA, which was reversed."
Observers will recall that Go Daddy was for SOPA before it was against it, and has reportedly lost thousands of domains recently for backing the controversial federal legislation aimed at stopping the theft of intellectual property on the Internet. GoDaddy changed its mind about the measure, which is expected to go through another round of revisions next month, but the defections from the service continue.
While no one can argue with the general concept that Internet piracy is a bad thing, some believe the effect of the proposed law would be draconian. The original bill would have allowed the U.S. Department of Justice and copyright holders to seek court orders against websites accused of facilitating copyright infringement. Actions could include barring online advertising networks and payment operators such as PayPal from doing business with accused websites, barring search engines from linking to the sites, and requiring ISPs to block access to those sites.
Adelman's statement explained Go Daddy's current line of thinking about the bill. "Go Daddy opposes SOPA because the legislation has not fulfilled its basic requirement to build a consensus among stake-holders in the technology and Internet communities. Our company regrets the loss of any of our customers, who remain our highest priority, and we hope to repair those relationships and win back their business over time."
Go Daddy's admission coincides with Move Your Domain Day, an action designed to mobilize the public to transfer their Go Daddy domains to another service and boycott the company. Earlier in the week, rival domain name registrar Namecheap accused Go Daddy of deliberately making it difficult for customers to transfer from the service.
Go Daddy has thus far declined to reveal the number of transfers sought over the past week. Nor has it publicly indicated what steps it will take to repair its relationship with its angry former customers.
Go Daddy is no stranger to controversy. Last spring, its founder Bob Parsons kicked up a storm when he posted a video on YouTube showing in graphic detail his slaughter of an elephant, and proceded to defend the practice. An unknown number of customers fled the company at that time.