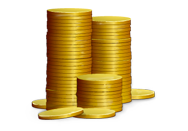 Curious about how much money Apple's been making? (Spoiler: Plenty.) The company will dive into specifics for its first quarter results from fiscal year 2012 on January 24 at 2 p.m. Pacific. This will be the company's second earnings call since Tim Cook took over as CEO, following Steve Jobs's resignation in August 2011.
Analysts will surely be curious about how well the iPhone 4S is selling, but expect even more attention to be paid to iPad 2 sales. Apple has said that it's not especially concerned about Amazon's low-priced 7-inch Kindle Fire tablet, but some analysts say the Fire took a significant bite out of Apple's iPad sales. Easier to predict is the near certainty that Apple will once again announce that nearly half of all Mac buyers in its stores were new to the platform.
While Jobs was a rare participant on earnings calls, Cook was a regular as chief operating officer, and he helmed the fourth quarter 2011 results call back in October with chief financial officer Peter Oppenheimer.
Analysts expect Apple to report earnings of $9.83 per share on revenue of $38.16 billion, according to consensus estimates. That's higher than Oppenheimer's predictions from October; he estimated revenue of $37 billion with $9.30 earnings per share for the first quarter of 2012. Keep in mind, though, that Apple's predictions are notoriously conservative.
Last quarter, Apple reported earnings of $7.05 per diluted share with revenue of $28.27 billion.
As always, Macworld will provide live coverage of the earnings call.