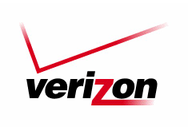 A few months ago, Apple's Tim Cook said he was confident that the company would set an all-time record for iPhone sales in its first quarter (financial results for which will be announced on January 24). If carrier partner Verizon's recently released fourth quarter figures are any indication, that prediction is looking pretty solid: The cellular company more than doubled its iPhone sales from the previous quarter, with 4.2 million new handsets in customers' hands.
First reported by Bloomberg News, the figures were announced Wednesday at a Citigroup event in San Francisco. They show a sharp uptick in iPhone sales for Verizon, which previously reported sales of just 2 million of the phones the quarter before.
While chief financial officer Fran Shammo did note that the increase in sales had slightly lowered the company's gross margins—likely due to the high cost of purchasing Apple's handsets and selling at the subsidized price—the overall subscriber gain is likely to be more than worth it in the long run. Verizon started offering Apple's iPhone 4 eleven months ago, and it quickly broke the carrier's all-time sales record. New activations have been pouring in since, with 882,000 new subscribers in the third quarter.