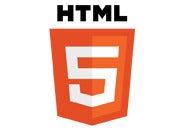 AT&T is hoping to encourage developers to use HTML5 with the release of a new API platform.
"It's essentially a rich set of APIs and tools aimed at furthering the HTML5 appeal as an app development choice," said David Christopher, chief marketing officer at AT&T. "Why are we focusing on HTML5? We think it has the potential to address fragmentation." He spoke Monday at the AT&T Developer Summit in Las Vegas at the Consumer Electronics Show.
Developers must rewrite native applications to run on iPhones, Android phones, Windows Phones and BlackBerry phones. HTML5 simplifies things for developers by letting them instead build apps that run in a browser accessible by any smartphone. HTML5 apps look and act similar to a native app. By 2016, 85 percent of smartphones will have browsers capable of running HTML5, Christopher said, citing a prediction made by Strategy Analytics.
The new API (application programming interface) catalog includes APIs for MMS, SMS, location, and mobile-health capabilities. In addition, it allows developers to let end users make payments in the app that appear on their AT&T bill. It also includes technologies that sense what capabilities a phone has in order to optimize the app for the individual phone.
The APIs are hosted on cloud services including Heroku and Microsoft's Azure. Developers must pay a $99 registration fee to start using the APIs.
AT&T also said it plans to launch an online store for HTML5 apps this year. It will initially be accessible by Android and iPhone users but will expand to include other phones, said Jeff Bradley, senior vice president of devices for AT&T.
"The two things that are the biggest challenges for HTML5 to reach its full potential are distribution and monetization," he said. The API platform and the new app center are designed to address these challenges, he said.
The operator hopes to take a fresh approach to app stores with the store. Rather than simply listing apps by category, like most app stores do today, it will have a "magazine-like" format, he said. Developers can sign up to be part of the beta of the new app store at developer.att.com/appcenter.
[Nancy Gohring covers mobile phones and cloud computing for The IDG News Service. Follow Nancy on Twitter at @idgnancy. Nancy's email address is Nancy_Gohring@idg.com]